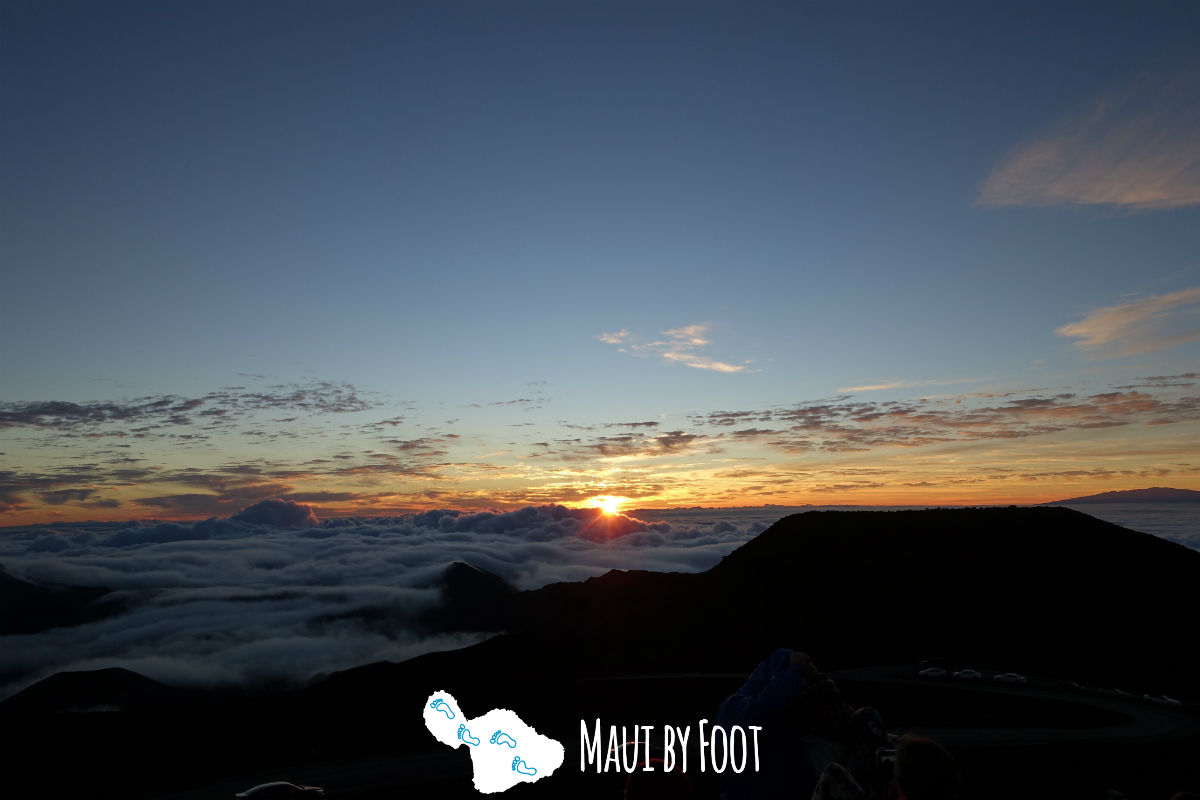 One of the most beloved and recommended Top 10 Things to do in Maui is the Haleakala Sunrise.  Due to its overwhelming popularity, it has caused issues such as overcrowding, cars blocking traffic lanes due to limited parking and long lines to enter the park. So to help with the situation, starting Feb 1, 2017, the Haleakala Sunrise is now on a Reservation System.  No Reservation, No Sunrise, No Exceptions.  All cars regardless if rental or personal require a reservation to view the sunrise at the Summit. You can make reservations at recreation.gov. The reservation system is the same one used in Oahu for the Pearl Harbor Memorial site.
Things You Need to Know
Starting Feb 1, 2017, entering the Summit District between 3 a.m. and 7 a.m requires a reservation
The reservation system went live on Dec. 1, 2016 and will cost $1.50 per car.
You can reserve 60 days in advance.
Reservation will not be sold at the park but is available only online at recreation.gov
Reservation is not transferable or refundable regardless of weather conditions or change in plans
Must present the one-day sunrise reservation receipt (for that day) and a photo ID at Summit Entrance
Visitors without a Haleakala Sunrise reservation will have to wait until after 7 a.m. to enter the park
The park entrance fee is separate from the $1.50 reservation fee
How to Make a Haleakala Sunrise Reservation
It is actually very simple. I did it myself for an upcoming trip.
Go to www.recreation.gov
To the left click on the Make a Reservation button
In the Search box type in "Haleakala Sunrise" and search
In the Search Results click on the "Check Availability" button for "Haleakala National Park Summit Sunrise Reservations"
Click the "Enter Date" button
Select the desired date to visit and the # of cars and click "Find Tour Times".  You can reserve 60 days ahead of time.
Select the tour "3am to 7am" (it will also note how many spots are left) and enter the # of vehicles and click "Book Tour"
Sign in or create new account
Review your cart and checkout
Add payment info and complete purchase
You will get an email confirming your reservation.  Print the reservation out and bring it with you when you go!