Aloha, I'm Helen! 🤙🏼🌺 I love to travel and I travel to eat. But I especially love traveling to Maui.
I take my Maui obsession to a whole new level. So I created this site to share my love for Maui and to help travelers like you experience Maui like a local and to fulfill your foodie dreams.
Everything you read and see on here, is experienced, written, photographed and eaten by me.  I frequently travel back to Maui to bring you back new adventures and culinary experiences. Whether you need vacation ideas or planning a vacation to Maui, I hope this site inspires you to set foot on some sort of adventure.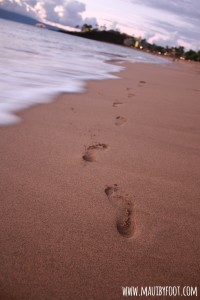 How It All Started
I took my first trip to Maui in 2004 and I was hooked the moment I arrived. Maui has perfect warm weather, clear blue water, miles of beautiful beaches, delicious local cuisine and the laid back island life. It was the best vacation I ever had! When I returned to the mainland I was having Maui withdraws. Since then I've made a yearly pilgrimage back to Maui. Every time I return, I always experience something new and exciting.
Ever since my first trip to Maui, anytime anyone asks for vacation suggestions or planning a trip to Maui, I would send them a list of recommended things to do and what to eat. They all came back saying "Now I understand why Helen loves Maui so much! I love it too now. You should become a Hawaii travel agent!"
What really kick-started this site was when I had put in a lot effort in hand drawing a map of Maui with all the spots to visit.  I then realized this wasn't an effective way to share my Maui recommendations with everyone. So my love for Maui blossomed into this site. As a Maui enthusiast, it is my goal to help you explore Maui like a local!