One of the top things to do in Maui is watch the sunset. The view is stunning, it's simple and free to do! The best locations for watching the Maui sunset are South Maui, Upcountry Maui and the West Maui. There are so many amazing places to watch the sunset but here is a list of the best places to view Maui sunset.
#1 – Black Rock at Kaanapali Beach
There's a daily torch lighting and cliff diving ceremony a few minutes before sunset at the Black Rock on Kaanapali Beach. This nightly ritual is to honor the Hawaiian heritage and the last chief of Maui, Kahekili, who jumped off the Black Rock to proved his spiritual strength. It off starts with a Hawaiian warrior running from the Sheraton hotel onto Kaanapali Beach.  Then climbing onto the Black Rock and lighting torches along the way. He offers a lei to the ancient Hawaiian gods and then dives head first into the ocean.  You can either watch this from the beach or Cliff Dive Grill restaurant at the Sheraton.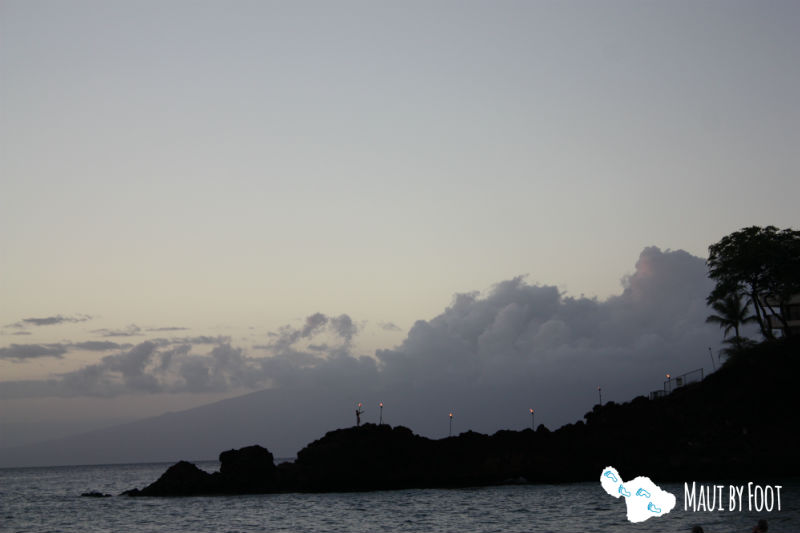 #2 – Haleakala Summit
It's known for it's spectacular sunrise but the sunset is also amazing here and less crowded. This is a good alternative if you don't want to make the 3am drive for the sunrise. You can plan a full day here without getting up early and top of the day with a sunset viewing before heading back down. Remember to dress warmly!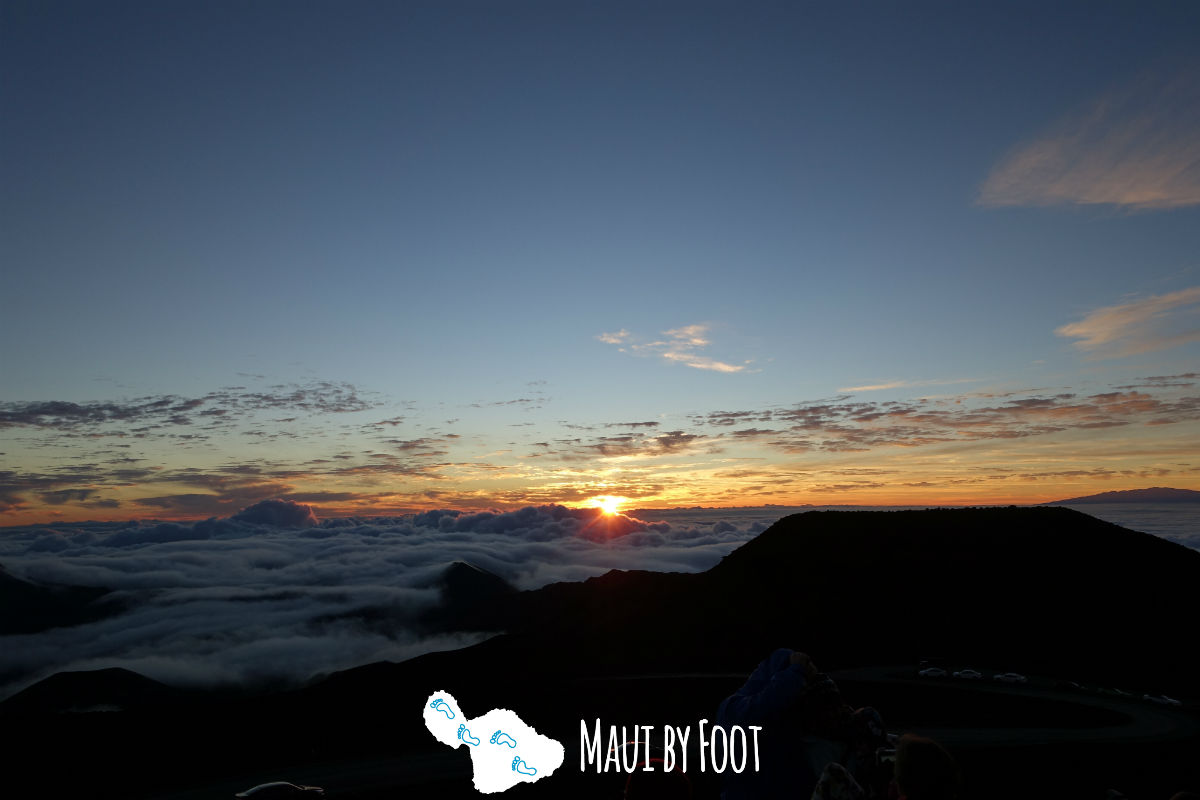 #3 – Keawakapu Beach
Located in Kihei, Keawakapu Beach has a great view Molokini and a great spot for snorkeling in South Maui that isn't super crowded. However at sunset when the sun hits the Lava rocks in the sand, it really makes this a stunning place for a romantic sunset.
#4 – Sunset Sail/Cruise Tour
If you want to step it up a notch a few tour boats do sunset cruises that ranges from a simple sunset sail tour to a fancy all out dinner with cocktails.  It ranges from $50 all the way up to $150.  Try Alii Nui Sailing or Trilogy Excursions