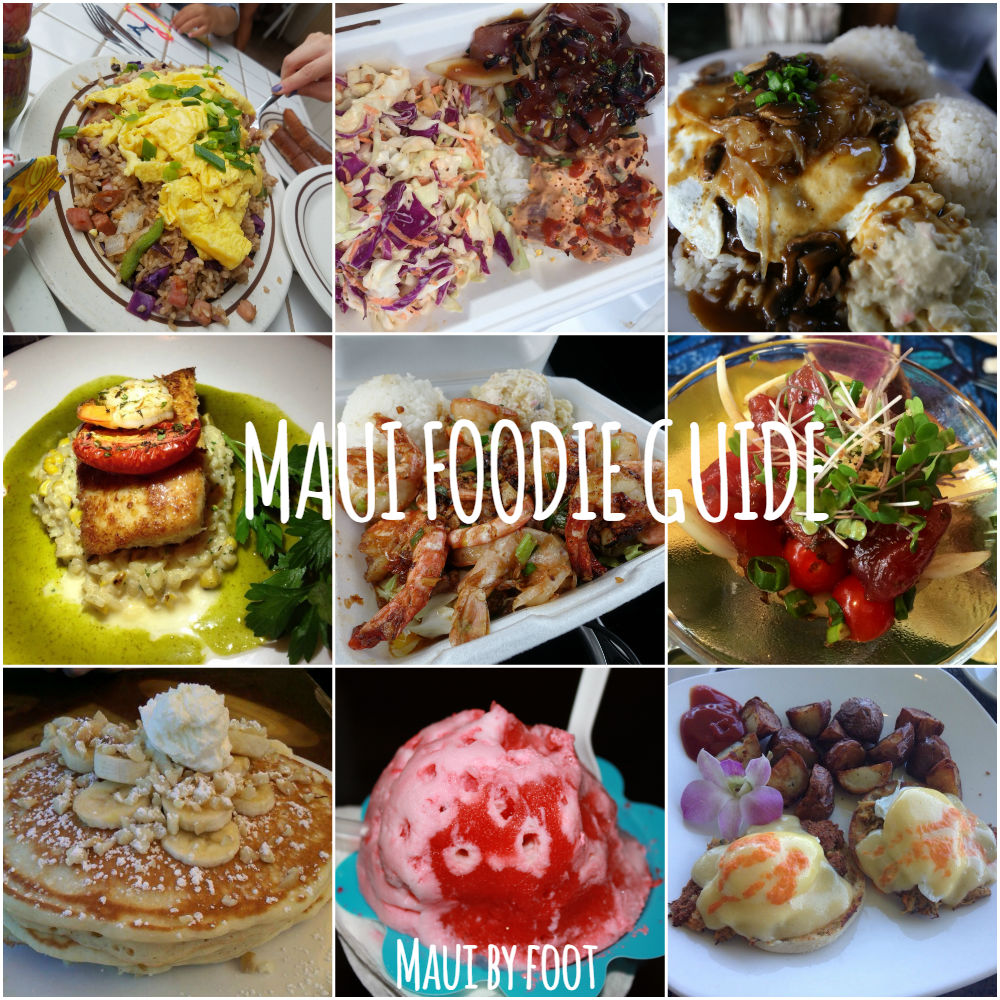 Not only is Maui a great tropical destination but it is also a great foodies destination. Discover Maui's innovative dining scene with this Maui Foodie Guide to hearty local dishes and award winning restaurants!  This Maui Foodie Guide will show you how to eat your way through beautiful Maui!
The Most Important Meal of the Day…Breakfast!
A favorite joint among the tourists and locals. This is a great spot to get a hearty breakfast that is not too heavy on the wallet.  Kihei Caffe has the best Macadamia Nut Pancakes and Fried Rice with scrambled eggs in Maui! Pancakes are super fluffy and the caramelized bananas must have crack in them!  Go early though, the lines at this place starts to form even at 7am and cash only!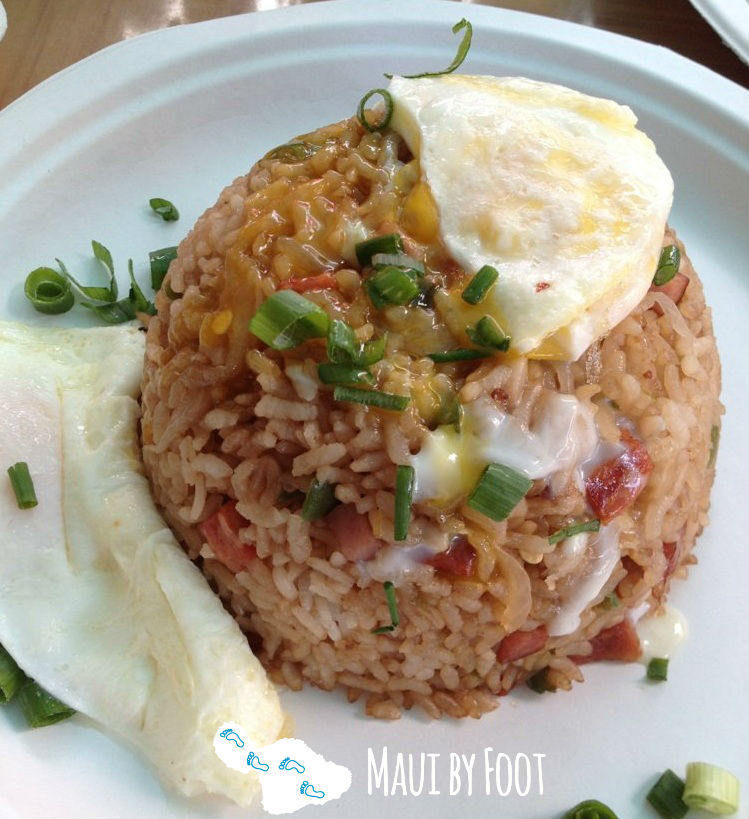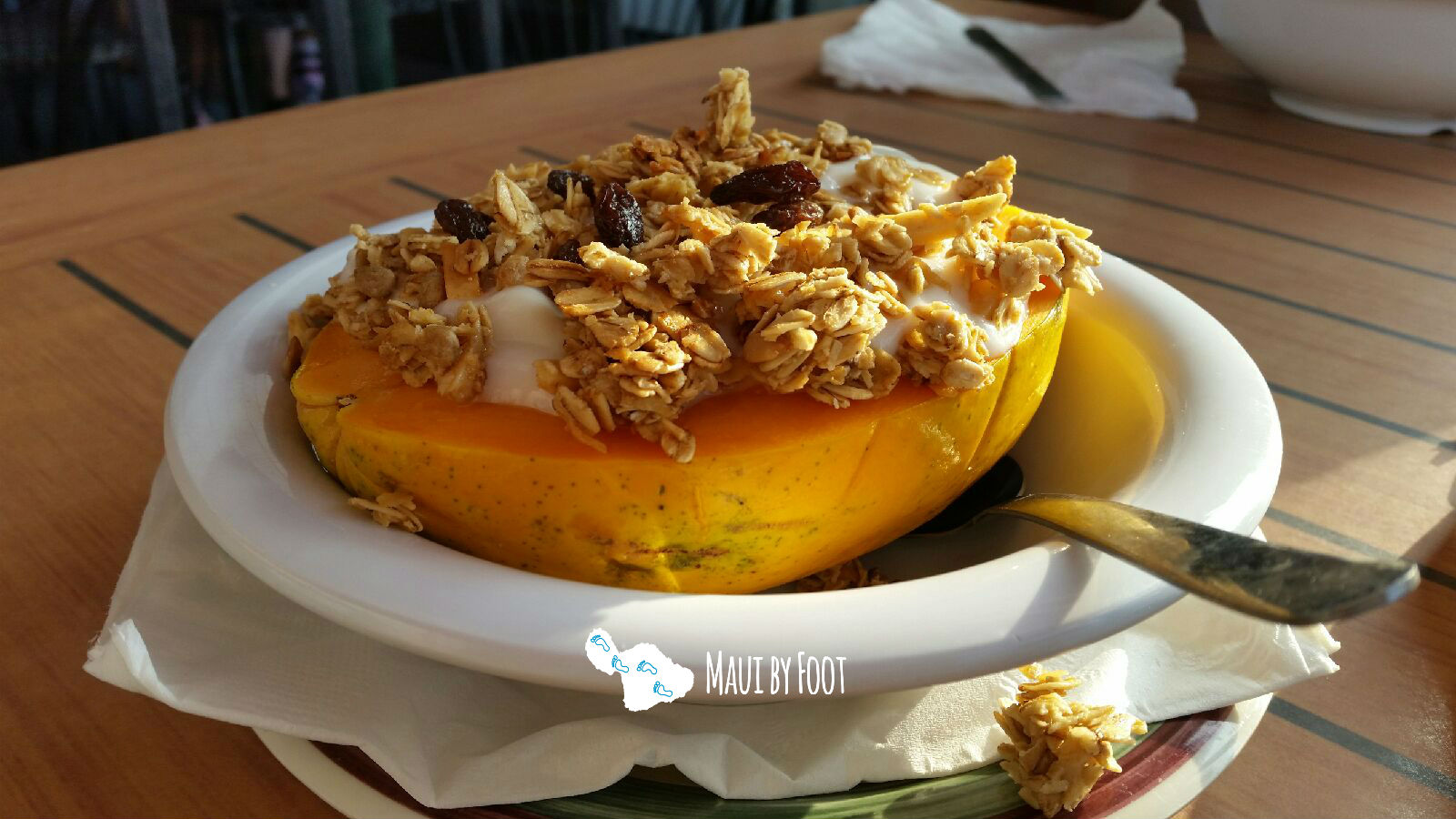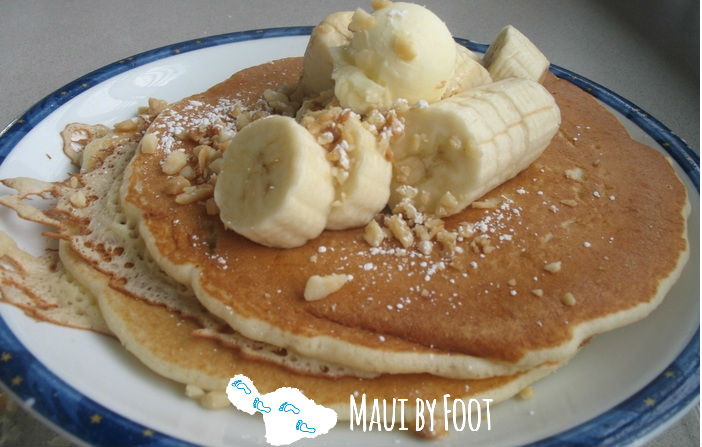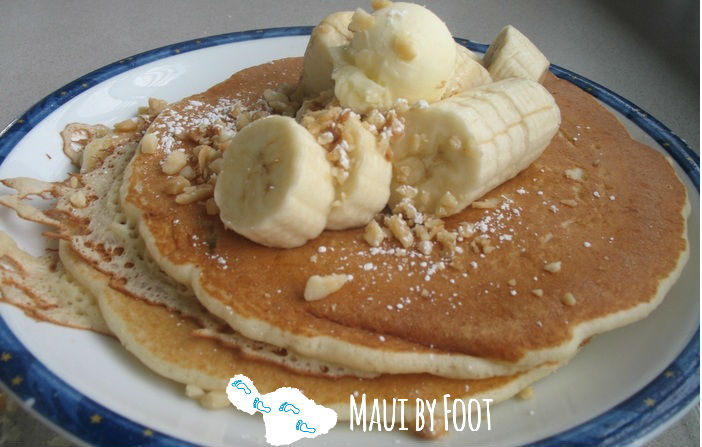 Small joint with only like 11 tables. But the food, the view of Napili Bay, and service are excellent here! With that mind, go a little bit before opening (7:30am) to avoid the long wait. Fortunately, they have fresh coffee for the line waiters.  If you're lucky you might see a dolphin or two in the distance as you wait.  Their Hawaiian Fried Rice, Macadamia Nut Pancake, and Big Kahuna Omelette are highly recommended here.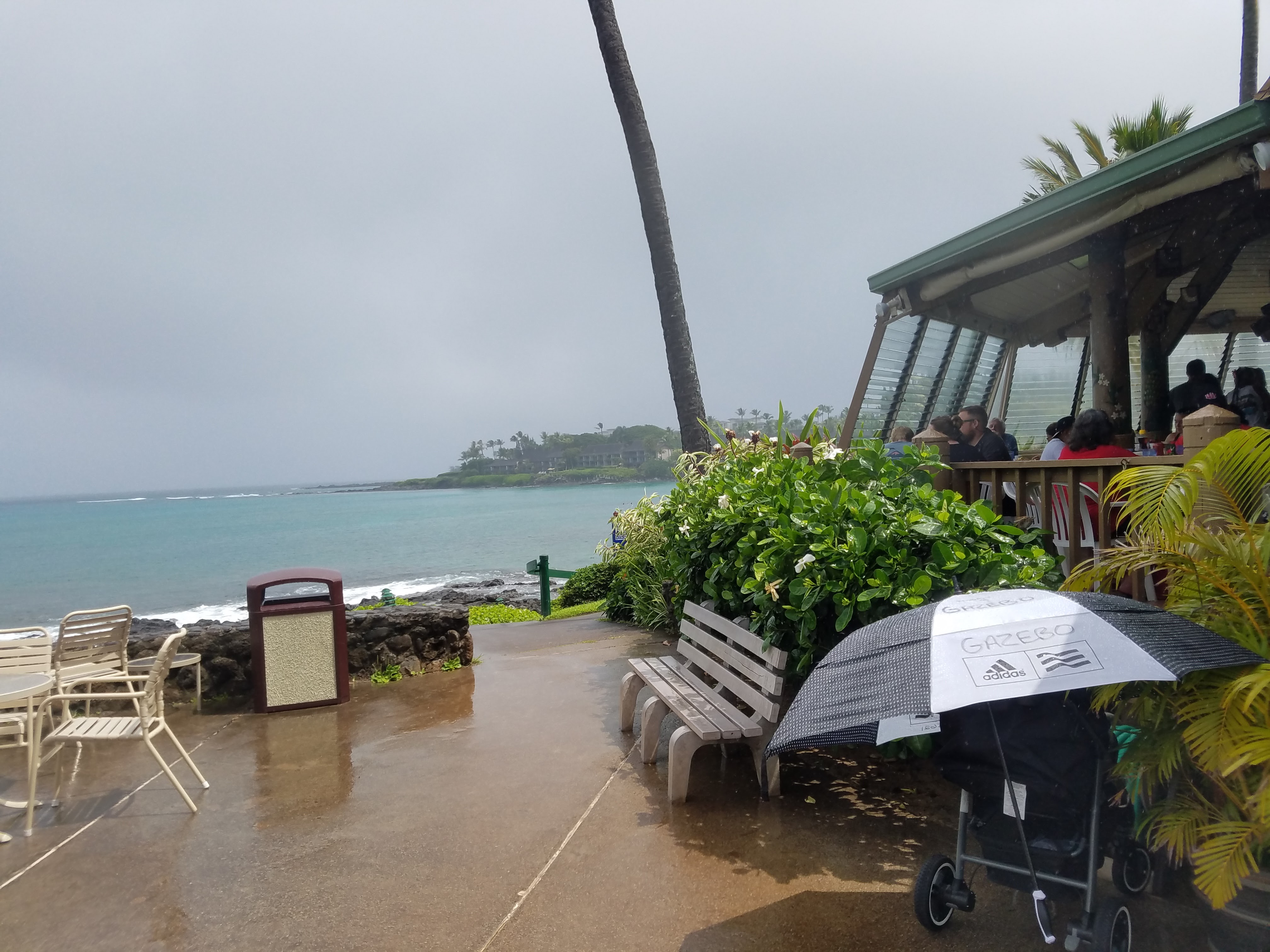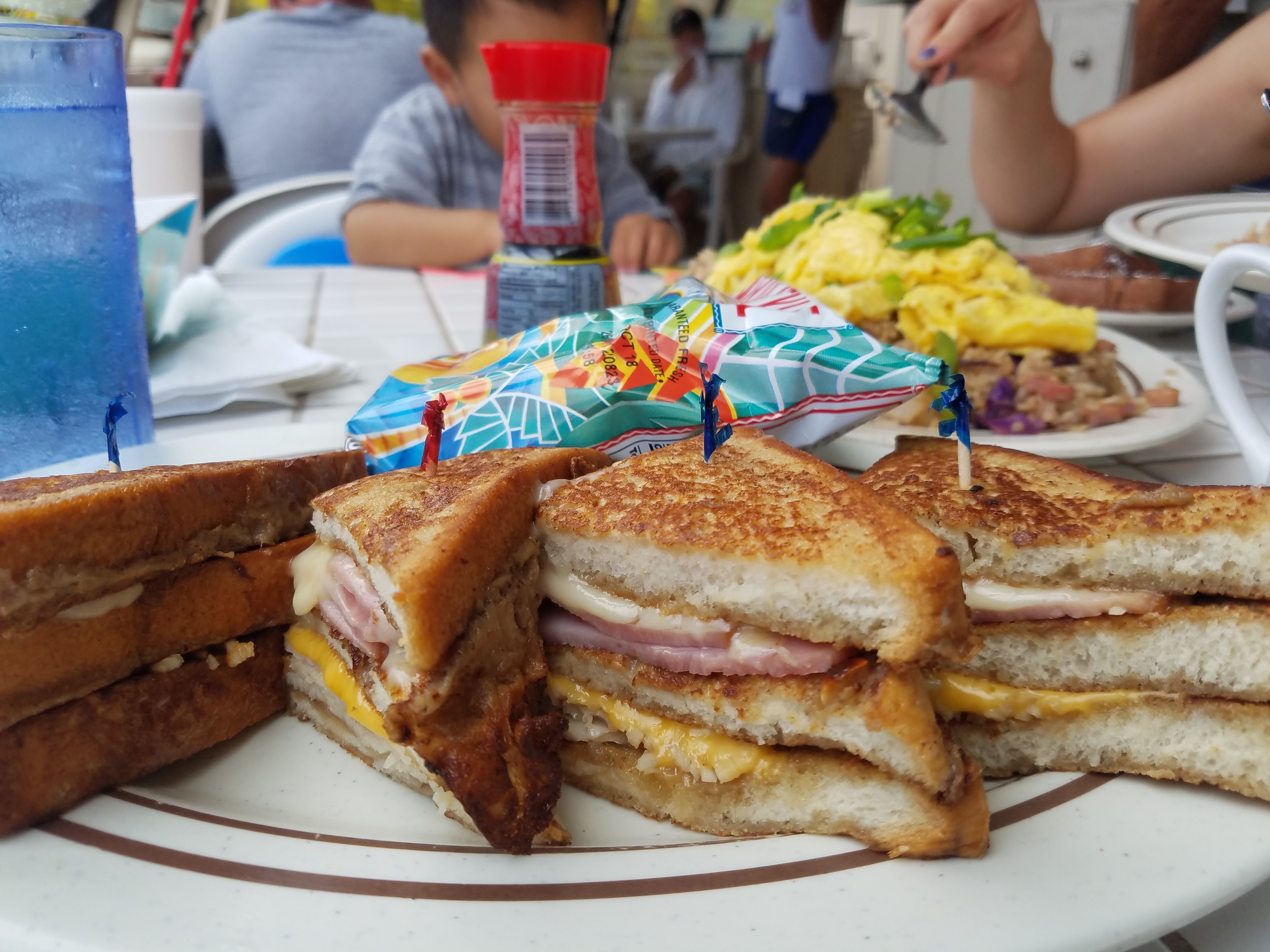 Midday Meal Followed by an Afternoon Siesta … Lunch!
South Maui Fish Company food truck serves fresh local poke, fish tacos, and other grilled fish at affordable prices. Fresh fish is brought in every day from being caught that same morning, and prepared with great love! Their delicious poke combo platter consists of two different types of poke in a bed of rice with a side of pineapple/coconut coleslaw.  You can also get their fresh grilled fish plate or pick up some fresh fish take home to grill yourself. The Fish Tacos are extremely good. They are fresh and cooked perfectly. They are located in Kihei in a parking lot, so there's tons of parking.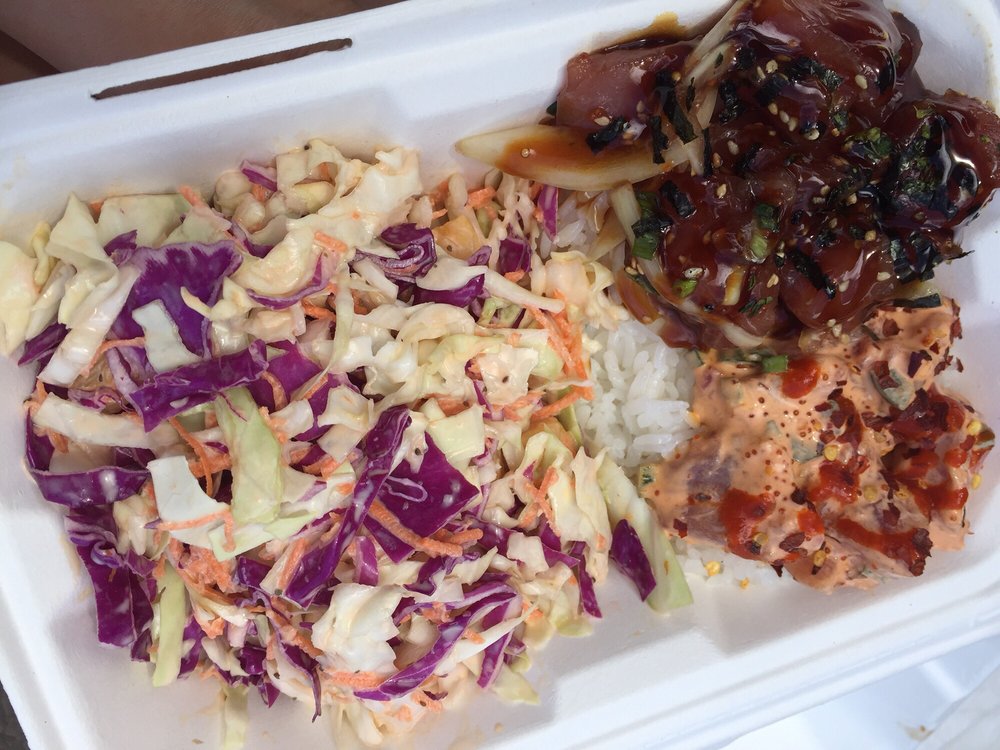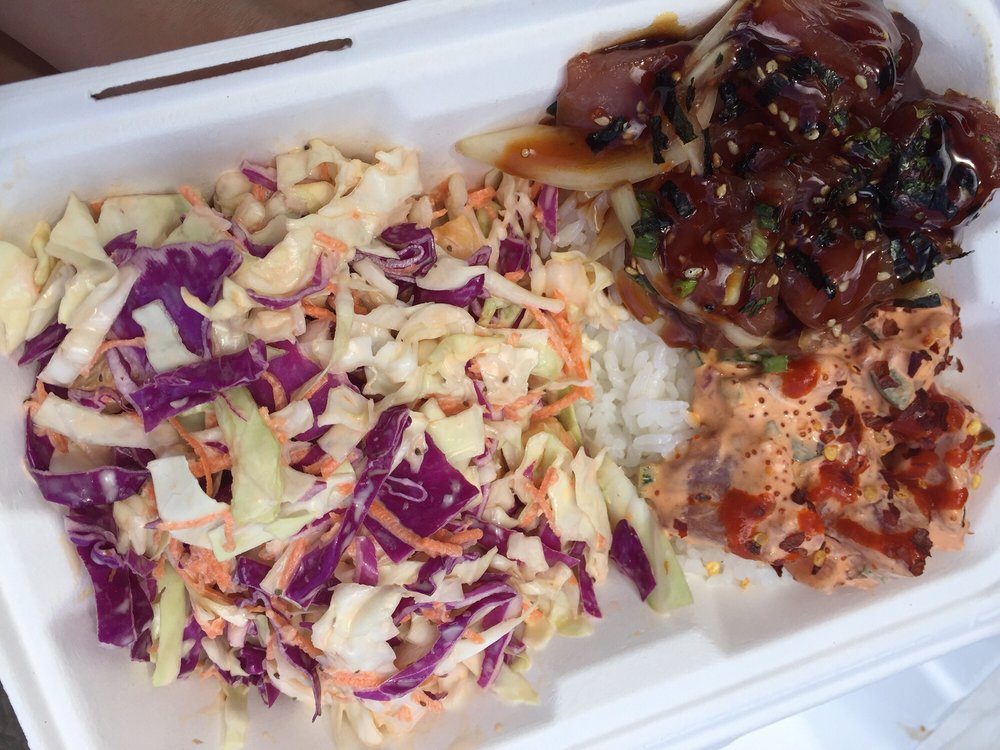 Geste Shrimp Truck (Central Maui)
Geste Shrimp food truck serves fresh finger-licking good shrimp plates and not to mention their mac salad is to die for.  You know a place is good if even the locals eat here.  This is my favorite place to eat in Maui!  Flavors here are something you cannot find on the mainland. They cook the shrimp when you order so it's always fresh and tasty!   Favorites are the Hawaiian Scampi and Spicy Pineapple.  They were voted best food truck 2 years in a row.   They are closed Sundays and Mondays and are CASH ONLY!  They are located on Kahului Beach Road right next to Kahului Harbor.  A great lunch spot after landing in Maui.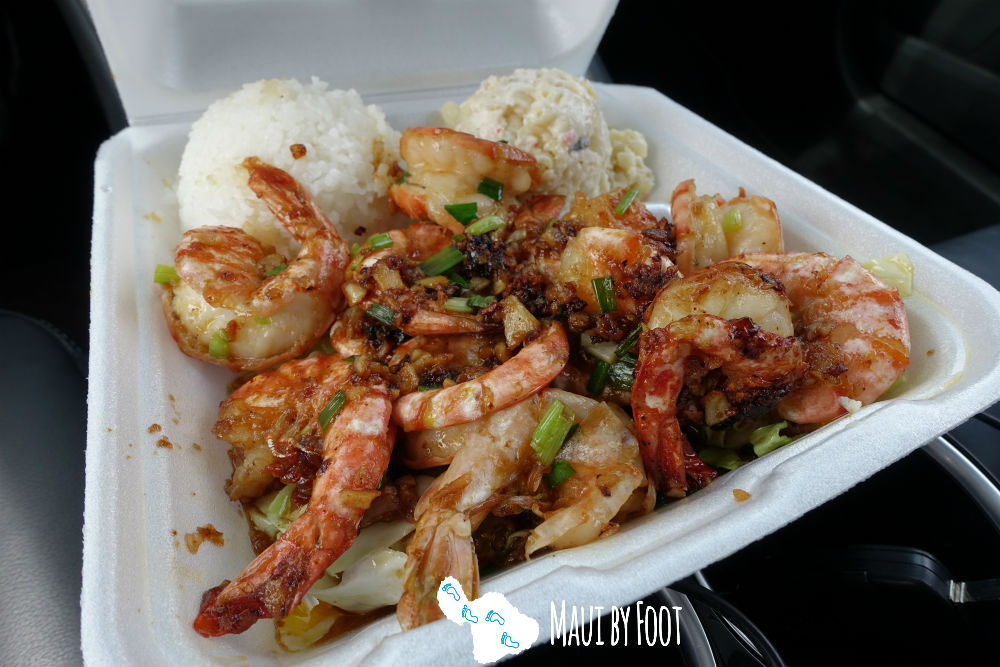 The food here isn't just delicious it's incredibly favorably priced for the area. This is a great spot to pick up sandwiches or salads to go for the Road to Hana or a perfect place for a casual meal after a day of adventures.  You can get a lunch meal here for $10 which is super rare in Maui. The Banana Cream Pudding is incredible here and their "Porkie" sandwich is awesome!  Their meatball hoagie is on point and they even make their own marinara sauce. Pick up your lunch here and cruise over to Kamaole II Beach right across the street for a picnic!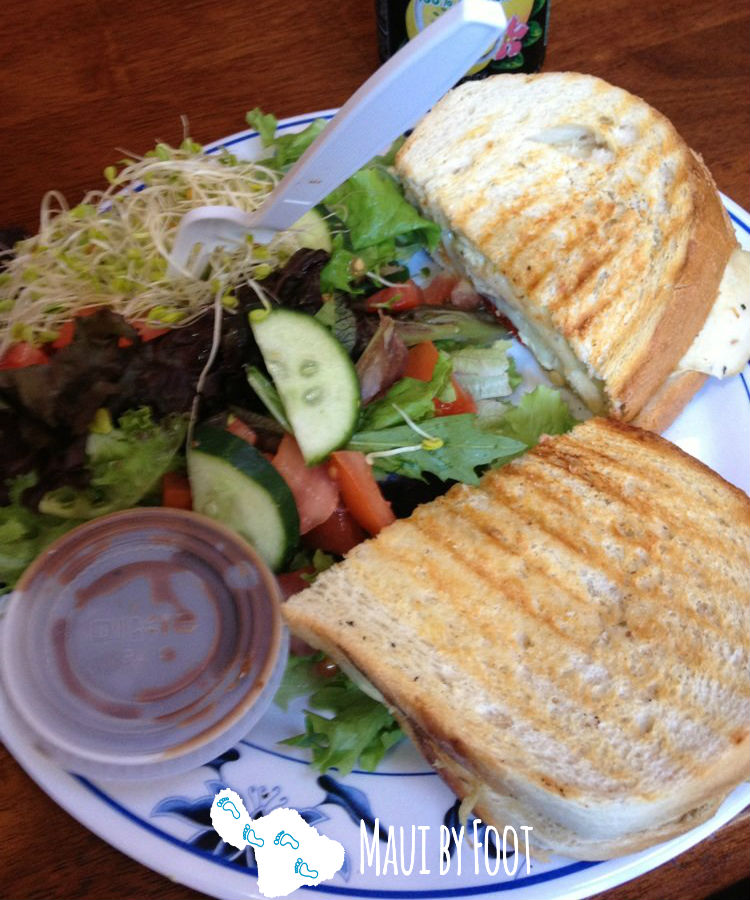 This is a great spot for Hawaiian classics with friendly service and a nice view.  Aloha mixed plate is located in downtown Lahaina on Front Street, right across the street from the ocean. So you have an ocean view while eating without paying top dollar. The atmosphere is relaxing as an open air restaurant. Some of the local favorites are of course the loco moco, huge plate lunch selection, kalbi ribs, kalua pork sandwich and some tasty Asian noodle dishes with a million dollar view.  The Shoyu chicken is to die for and meat just falls right off the bone.  The best part about this place is that it serves breakfast, lunch, and dinner!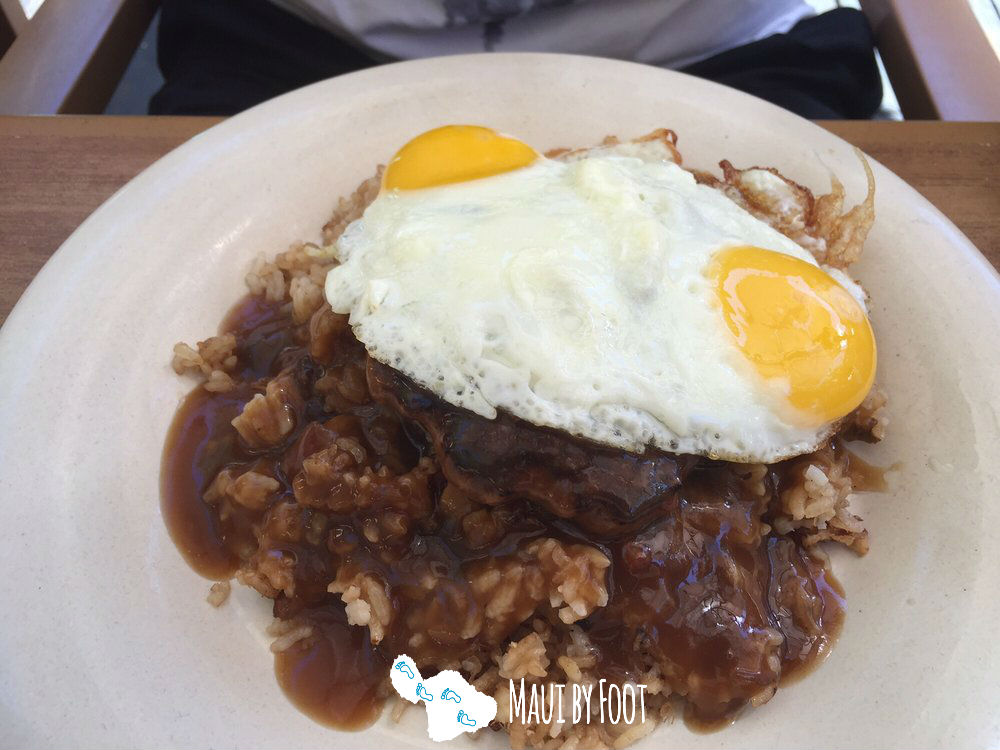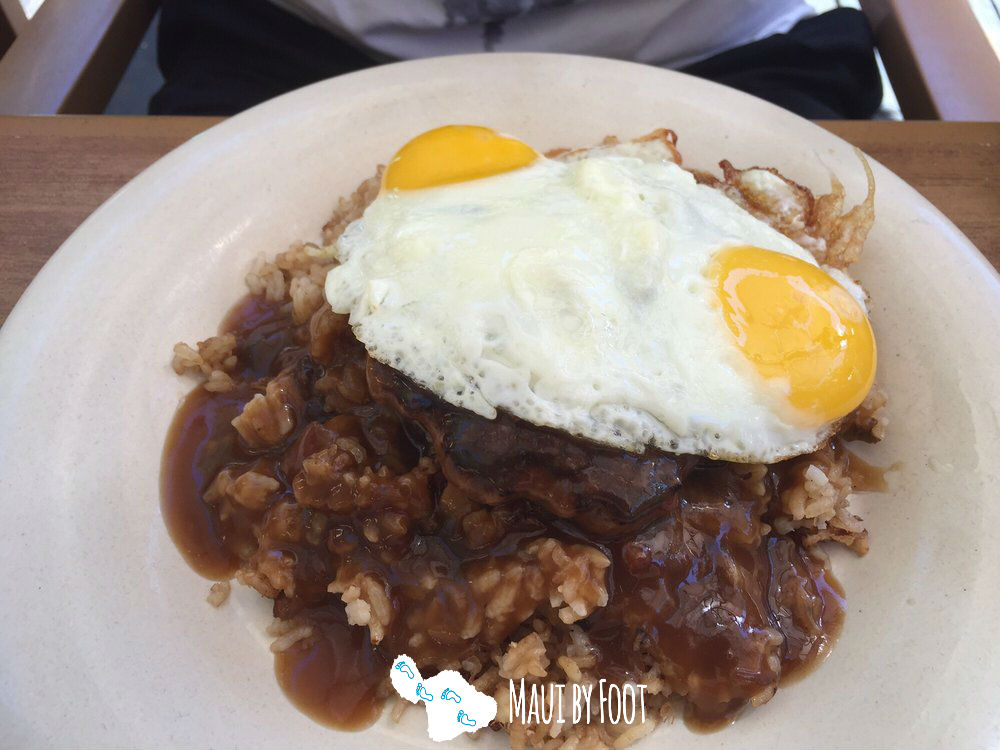 Ready for the Food Coma … Dinner!
Da Kitchen (Central & South Maui)
Another great spot to get local Hawaiian cuisine and mingle with the locals.  The portions are huge here.  My favorites are the Fried Spam Musubi, their Hawaiian plate lunches and the Notorious B.I.G. Moco (hamburger, eggs, mushrooms, onions, spam, cheese, bacon, Portuguese sausage, fried rice).  This is a great spot to hit after getting off the plane and want some instant Hawaiian comfort food.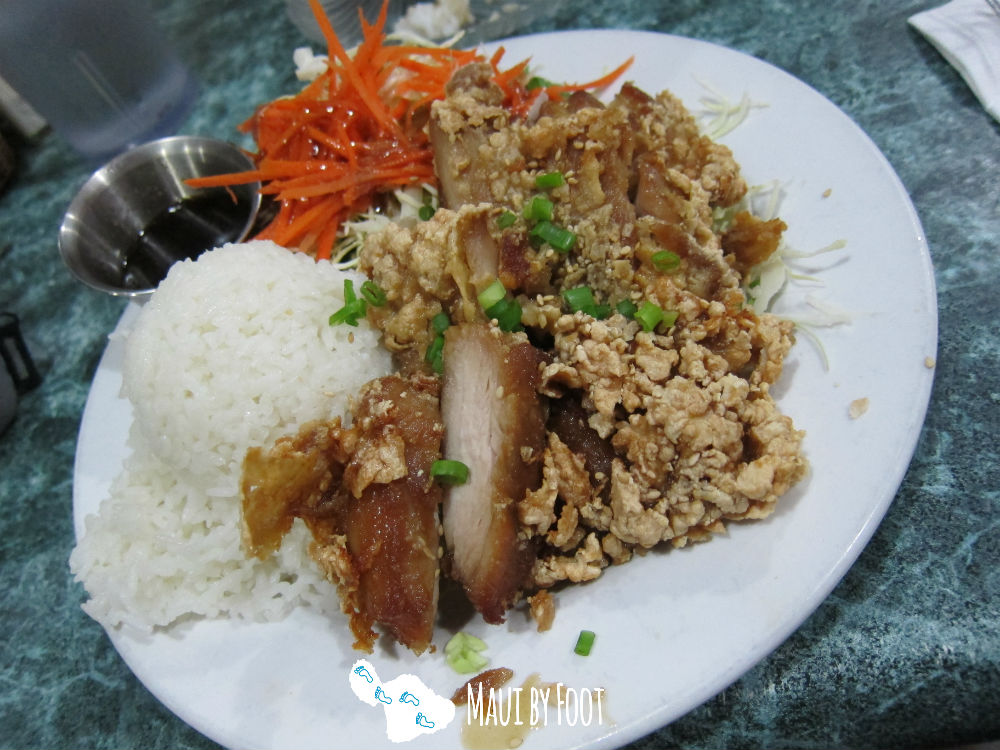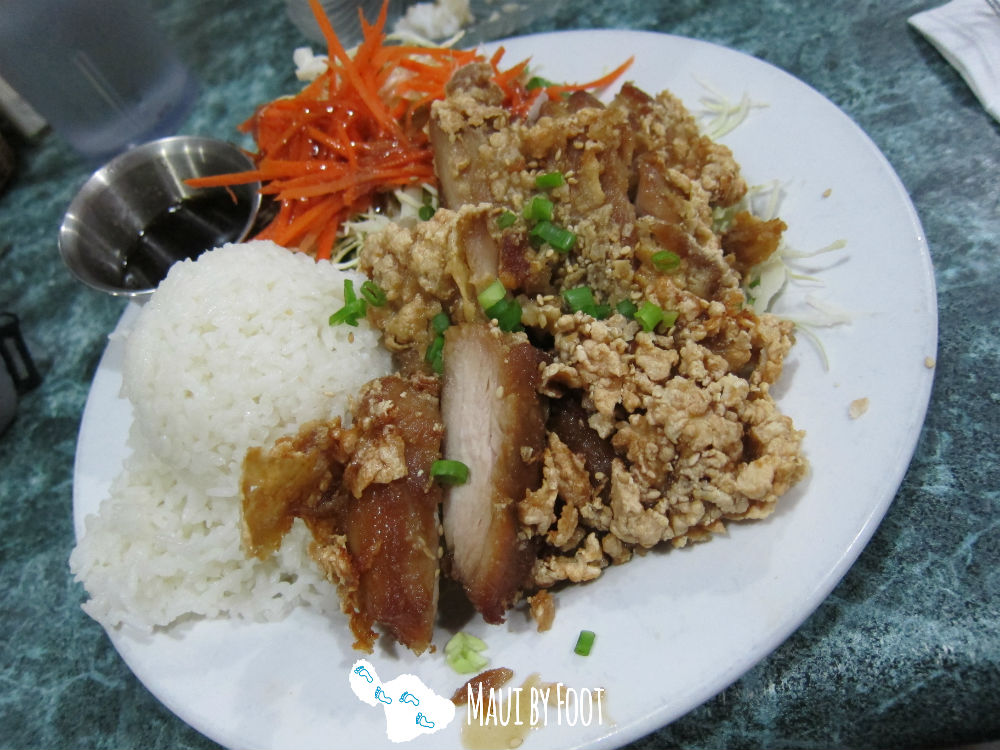 Mama's Fish House (North Maui)
Normally I like to recommend places that are a foodies heaven but also affordable.  Mama's Fish House is the exception.  This place won the SILVER Hale 'Aina award in 2016 for best Maui restaurant.  Please be sitting when I say this …  dinner dishes average around $61!  So start making coffee at your hotel daily to save for this place.  However, the food is excellent here. The fishes are locally caught daily, even the fishermen are recognized on the menus.  Their menus are printed daily, yes daily!  So the high prices could be justified.  The Stuffed Mahi Mahi is highly recommended here.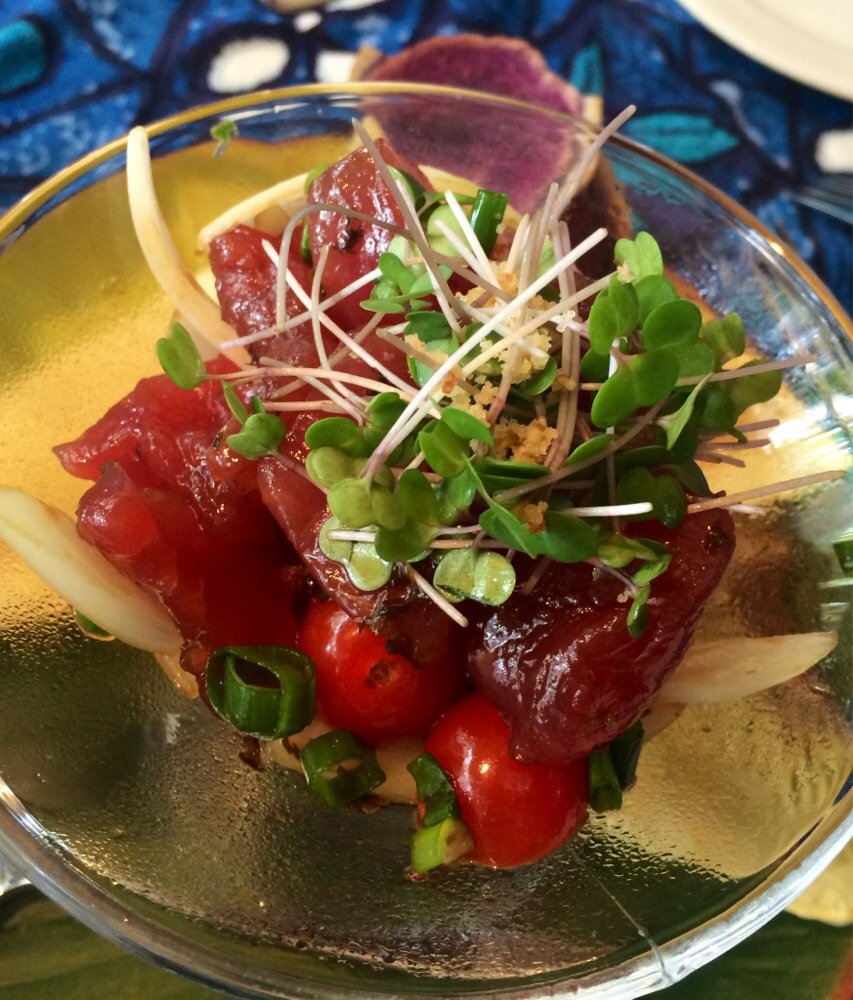 A must try in Maui if you want to indulge in the finer things in life.  An awesome place with nice ambiance, delicious food, and warm service. This place won the GOLD Hale 'Aina award in 2016 for best Maui restaurant.  Because of the GOLD status expect high prices like in the $60-ish range per plate but the price is worth it!  The attention to detail in the food and service outstanding!  Some must trys are the Waygu ravioli, Ahi Poke appetizer, Opakapaka Special (lightly-crusted fillet with a pool of a mild berry sauce and amazing asparagus risotto topped with sunflower sprouts, a single shrimp, and a roasted tomato), Salmon over mash potatoes, and Mahi Mahi Special.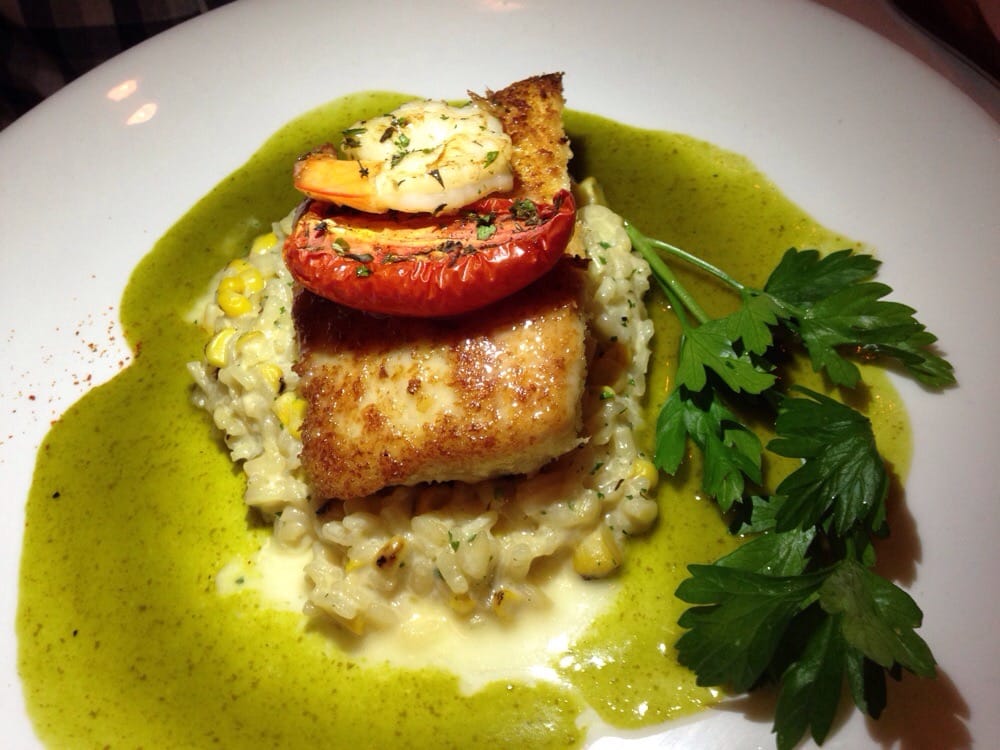 Finally … Dessert!
Ululani's Hawaiian Shaved Ice is the best dessert place in Maui!  This type of dessert is difficult to find on the mainland and even more difficult get the texture right!  They shave their ice so fine here, it's soft and fluffy not choppy like other places.  You can pick from over 30+ flavors made with real sugar cane.  You can add add-ons like ice cream, red bean, tapioca pearls, etc.  As a topping, the snow cap (condense milk) is a must!  I recommend trying Lahaina, Haleakala and Lahainaluna.  The shave ice makers are also super friendly with an Aloha Spirit.  The line is always long here but worth the wait.  There are several locations throughout Maui and one conveniently near the Kahului Airport.