Maui is well known for its stretches of beautiful beaches, epic waterfalls, crystal clear blue water for snorkeling, surfing and pretty much anything water related.  However one of the best ways to explore Maui is by Foot! 🙂
There are plenty of Maui hikes that there is something for everyone's skill level, even travelers with kids.  They range from easy for beginners to adventurous for the experts.  The best part is most Maui hiking trails are free! Check out these best Maui hikes!
Kapalua Coastal Trail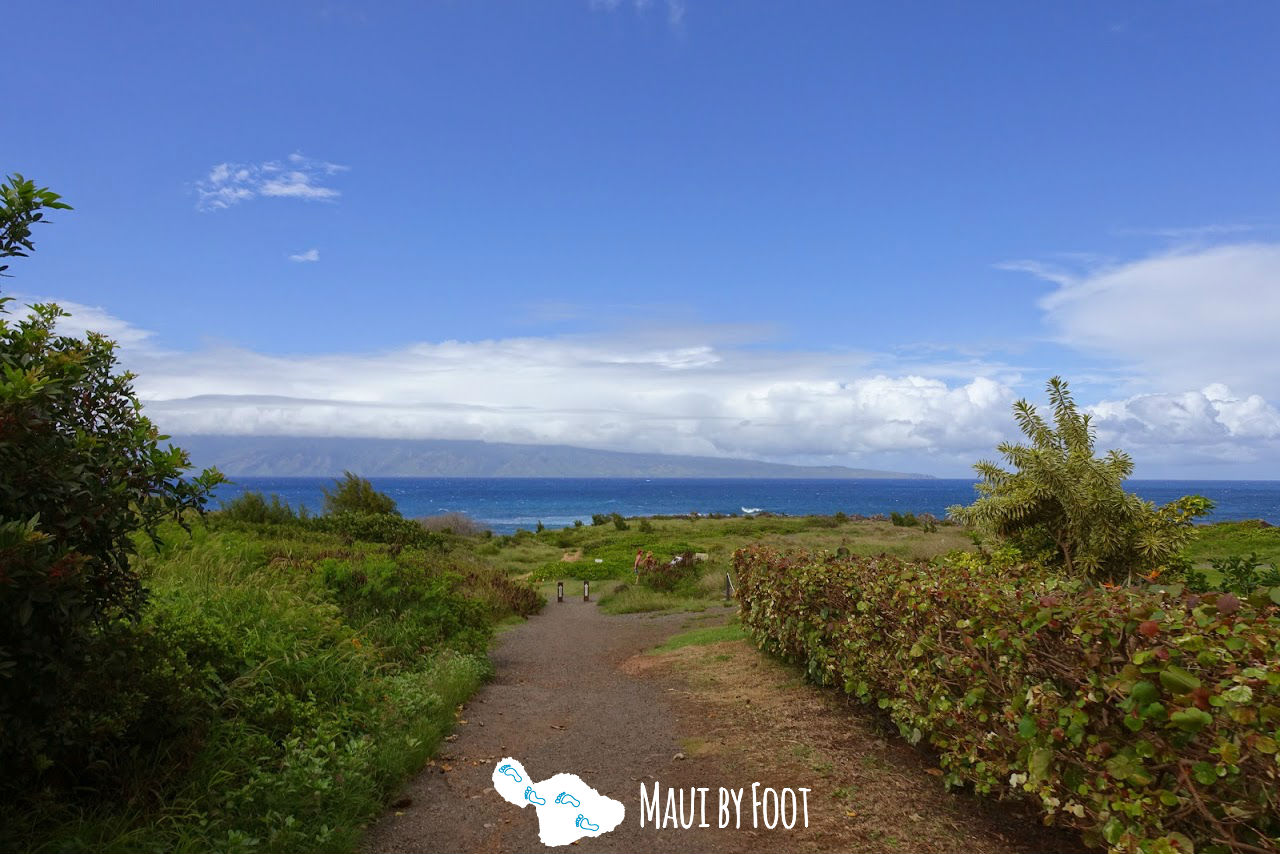 This is an easy hike for beginners and travelers with little kids located on the west side of Maui.  The dirt trail is mostly flat and you'll get gorgeous views of the Maui coast line and access to a couple of beaches (Oneloa Beach, Kapalua Bay Beach and D.T. Fleming Beach).  Along the way there's black lava rock formations extending into the ocean that offers great photo opportunities.  A bit past Oneloa Beach you'll find yourself at Dragon's Teeth rock.  This is also a great hike for sunrise.
Difficulty: Easy Peasy
Entrance Fee: None!
Parking: Kapalua Bay Beach small parking lot or street parking along Lower Honoapiilani Road
Start At: Kapalua Bay Beach entrance
Distance: 1.7 miles each way
Tip: Use the restroom at Kapalua Bay Beach before you start on the trail.
Pipiwai Trail & Waimoku Falls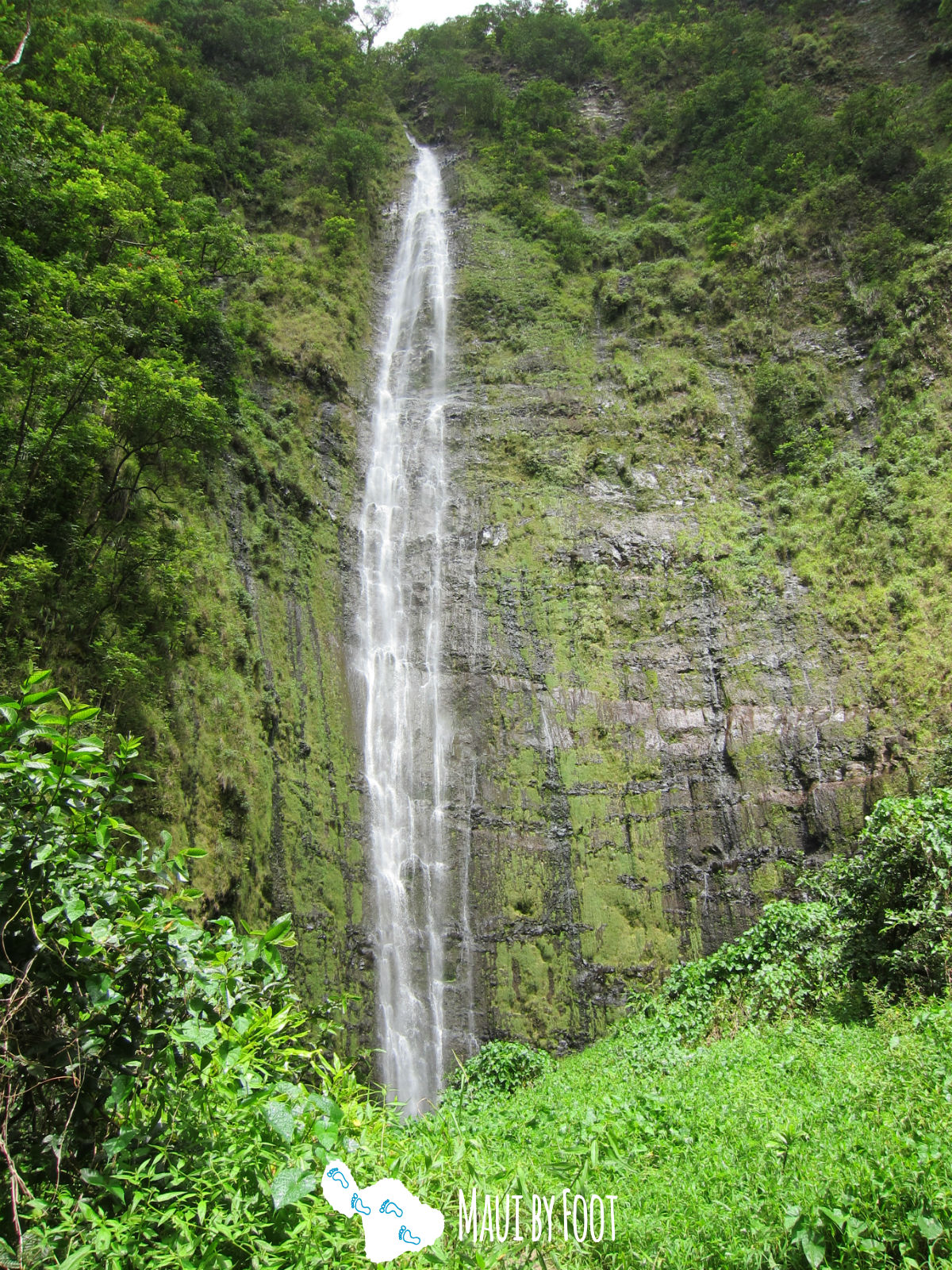 Pipiwai Trail runs along side the Seven Sacred Pools at the Haleakala National Park on the Hana side (mile marker 42). This hike features a lush tropical rain forest, 200ft Makahiku Falls by the first mile, large Banyan tree, Bamboo Forest and ending in a large and rewarding spectacular 400ft waterfall coming down from Haleakala summit called Waimoku falls. The trail is about 4 miles round trip from the parking lot to Waimoku falls and back. So it will take about 2 to 3 hours depending on your pace and how many stops.  I would rate this as a medium hike because there are parts that are steep, rocky and slippery.  So please wear proper hiking shoes.
Difficulty: Medium but totally doable with the right shoes
Entrance Fee: $15 for each car
Parking: Haleakala National Park parking for the Seven Sacred Pools
Start At: Follow 

signs that

will lead you to the trail.  You'll need to cross the road to start.
Distance: 2 miles each way
Tip: If you did the Haleakala Sunrise, keep your parking ticket, you can use it for this side of the park within 3 days of purchase
Waihee Ridge Trail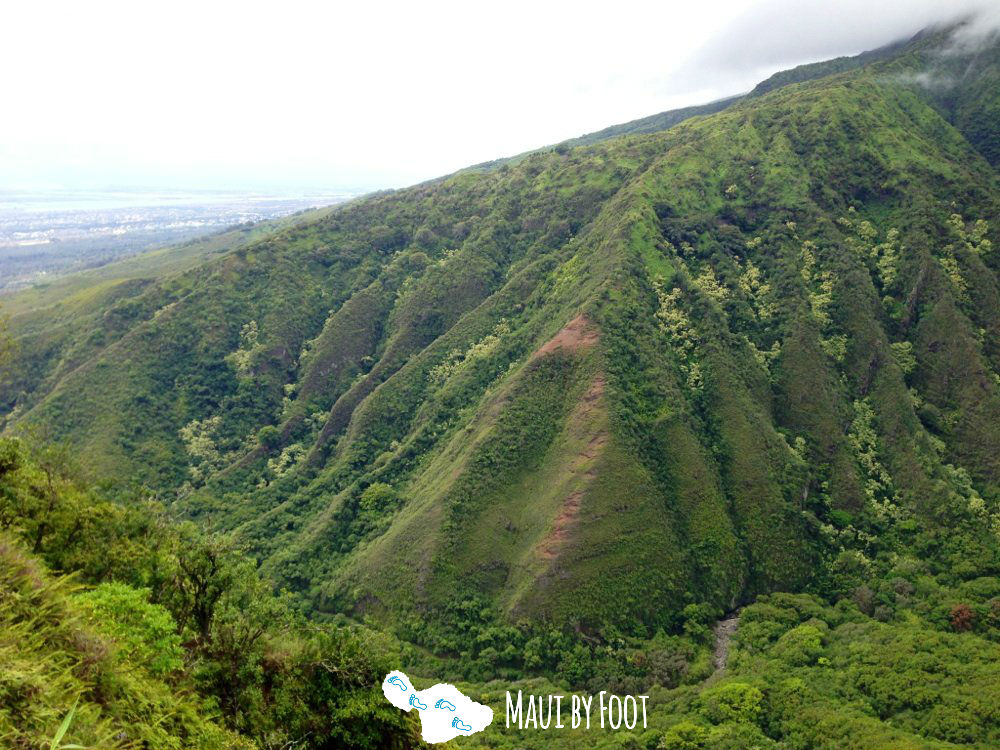 Located on the northwest side of Maui, this area is wetter than the rest of Maui.  But that's OK because this hike features lush greenery views, ocean views, waterfalls and an awesome ridge-line hiking. Because of the frequent rainfall the trail terrain can be a bit slippery and muddy.  So hiking shoes is a must and might be wise to use the hiking sticks left by others near the entrance.  While on highway 340, make a left when you see the Mendes Ranch, pass the lower parking lot, go further up on the narrow road, past the gates for another 5 minutes and you'll be at the trail entrance at the cattle gate. The first part of the hike has a 45 degree incline but don't get discouraged it's only for a little bit. If there's recent rain the trail will be muddy and YOU WILL GET MUDDY.  So check the weather report before going. You don't want to see just fog when you reached the top.  Once the at the top the views are stunning, it will feel like you're on top of the world.  If you're on the west side of Maui make sure you take the central route (HI-30 E) up to the 340, there will be some decent switch backs once you're closer to the hike but take your time.  Do NOT take the north west route as the switch backs are a single lane dirt road wit no guard rails.
Difficulty: Medium but totally doable with the right shoes and not afraid to get dirty
Entrance Fee: Free
Parking: see description above
Start At: look for signs near the cattle gate
Distance: 2.5 miles each way
Tip: Between mile marker 1 & 2 you can see some waterfalls in the distance.
Sliding Sands Trail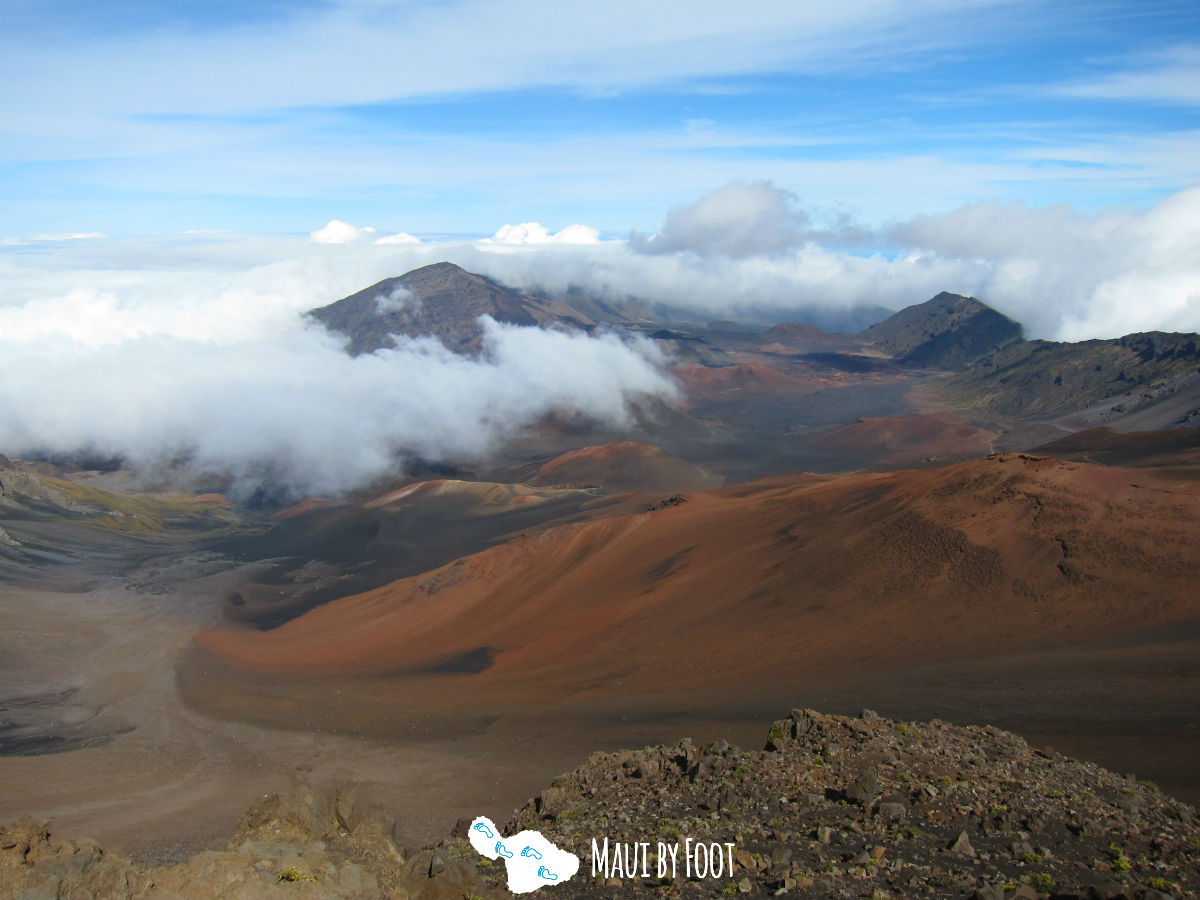 The Sliding Sands trail is located at Haleakala National Park.  This is a great hike to do after the Haleakala Sunrise. At 10,000 ft you descend 2,800 vertical feet to the crater floor below. The hike down to the crater provides landscape that is like nothing else and is a must see.   It feels like you're walking on a different planet with all the awesome transition of colors in the cinder soils. This hike is not easy though because of the altitude and the steep incline on the way back so you need to come prepared.  But you do have a few options on the trails.
If you're short on time and just want a glimpse of the crater experience, just walk down the trail for 20 to 30 minutes and take some awesome photos.  Then walk back up the same way you came down.  The hike back up is very steep, so account for twice the time to go back up and pace yourself.
If you want something a bit longer, you can do a half day hike which is 2.5 miles down to the Ka Lu'u o ka O'o cinder and then hike back up the same way you came.  Again, the hike back up is extremely strenuous and also factor in the high elevation, so it will take twice as long to get back. Take your time and don't rush.  This option is 5 miles round trip.
If you want to spend the entire day hiking the crater, you can start at Sliding Sands Trails (the less strenuous route) and hike all the way down to the carter floor bed, which is about 4 miles. Then take the Switchback Trail to exit.  This point-to-point trail is little over 12 miles. You can hike in either direction. The only problem is that where you end isn't where you started.  So you'll either need to take 2 cars and park at both ends or hitch hike back to your car.
If you want an over night trip, you can hike a couple of cabins along the way like Kapalaoa cabin or Paliku cabin and campsite.
Difficulty: Difficult – think stair masters
Entrance Fee: $15 for each car
Parking: Haleakala Visitor Center parking lot
Start At: bulletin board by the entrance to the Haleakala Visitor Center parking lot
Distance: 1 mile to 12 miles
Tip: The weather at Haleakala can change drastically.  Dress in layers, wear sunscreen, hiking shoes, hiking poles, plenty of water/food and a good night's rest.  Also check the weather report before going because you don't want to be caught in rain in the middle of the crater floor!
.