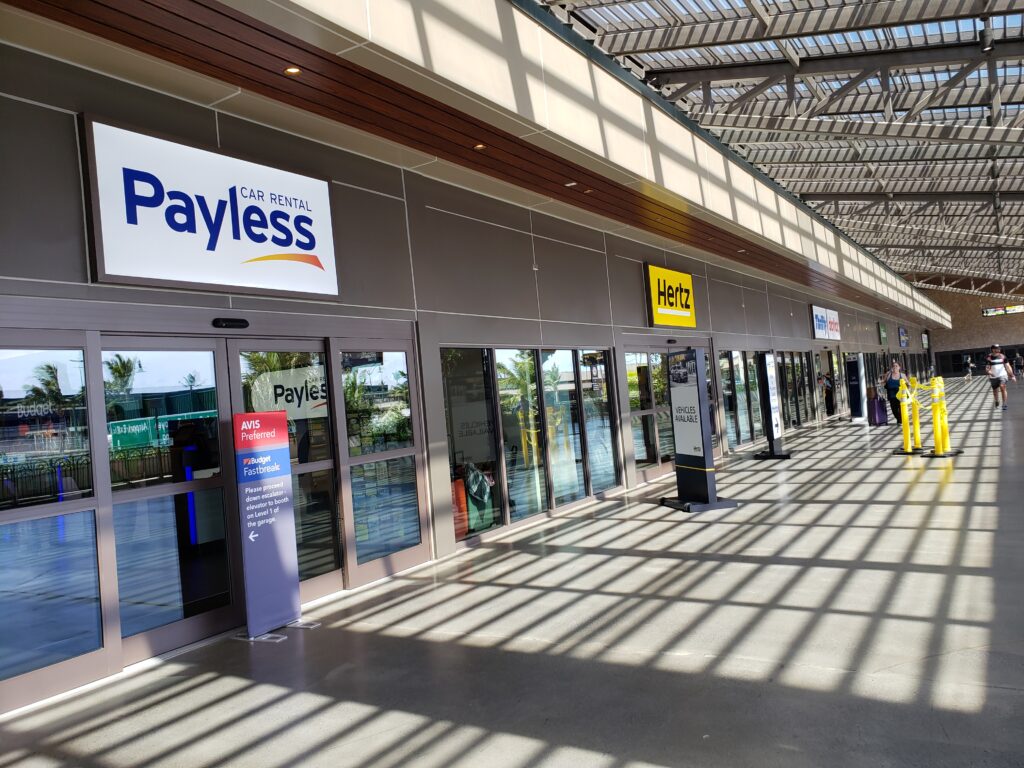 Since the COVID-19 pandemic 🦠, car rental prices have sky rocketed. 🚀 There is pent up travel demand and traveling is getting back in full steam. Which is causing popular destinations like Hawaii to have car shortages. You've heard the horror stories of $1000+ weekly rentals to people renting uHauls to save money. However there are still ways for you to score amazing car rental deals. I am going to share with you an easy step-by-step guide on how to get the cheapest car rental deal. This is a proven method that I have used successfully over the years and has helped me saved a bundle over the years.
1. Shop Around 🛒
For the initial booking shop around to get the lowest price you can get. I recommend checking:
Compare all the prices for the type of car or SUV you want to rent.
2. Book with Free Cancellation ✅
This next step is extremely crucial. After you have found the lowest price, make sure the booking platform offers free cancellation with no fees 24 hours before pick-up time. Or only pay if you arrive for your reservation. Don't ever pay up front for a car rental because if prices drop later then you're stuck with the higher price booking. All the sites I recommended above do offer free cancellation.
You've done your due diligence, now book with confidence that you got the cheapest car rental deal you could find. Don't hesitate to book because even if the prices don't lower, at least you got the cheapest car rental deal you could get.
3. Monitor Prices 📉
From my experience, majority of the time car rental prices do drop from the initial booking. So you'll need to monitor prices frequently. My hypothesis is car rental agencies will lower prices to attract more renters if they have a lot inventory left as your reservation date comes closer.
You can use sites like AutoSlash that will automatically track your reservation, so you always know you're getting the cheapest car rental price.
4. Rebook with Free Cancellation 💵
Once the price on your car rental has dropped, just book a new reservation with the lower price. As always don't pay up front and make sure there's free cancellation. Sometimes an upgrade may become available for the same price as your original reservation. Like a SUV is the same price as the sedan. To me that extra room is worth it to rebook. I typically save between $50 to $100 for each car rental with this method.
5. Cancel Previous Reservation ❌
Once your new reservation is confirmed, then cancel your old reservation. 🙂
6. Rinse & Repeat 🔁
I always monitor prices until my trip is here. A couple of times I am able to save even more at the very last minute. If you do this, just make sure you're able to cancel within the free period. Here's proof in the pudding:
I booked a last minute 5 day trip to Maui in Dec 2021. I originally booked a full size sedan for $425.90 on 12/13 through Kayak. That is a steep price for only 5 days but it was the lowest price I could find for a full size sedan at that time with a well known rental company.
On 12/23, 3 days before my trip, I found the same rental for $33 cheaper on Costco Travel! 🙌 Of course I rebooked and canceled with Kayak.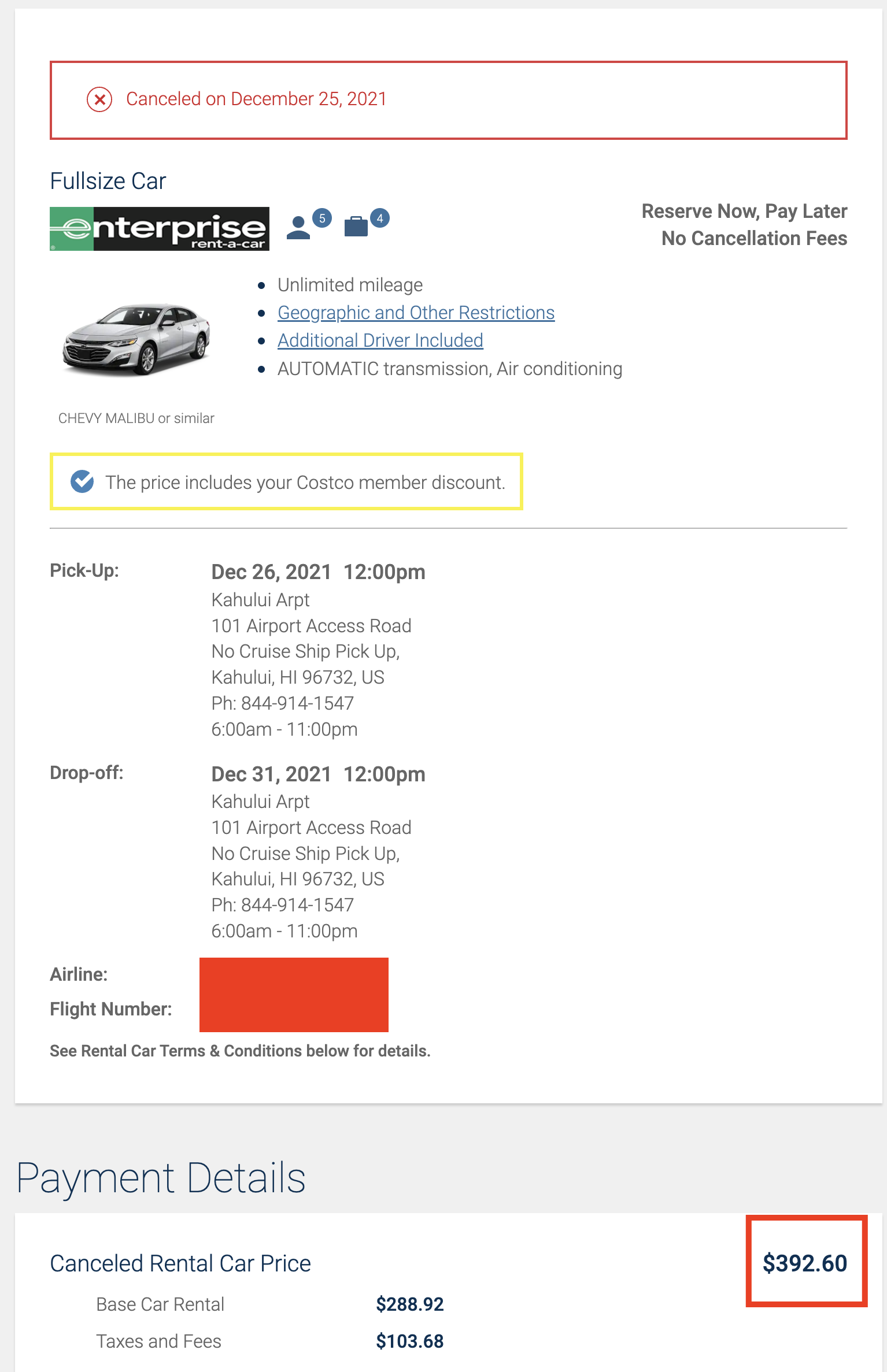 On 12/25, 1 day before my trip, I found the same exact rental again for $151 cheaper on Discount Hawaii Car Rental!!! 🎉 I was in disbelief on how much cheaper it was at the last minute.
I went from $425 (Kayak) to $392 (Costco Travel) to finally $241 (DHCR) a day before my trip! I saved $184 just by monitoring prices frequently and canceling/rebooking. As you can see the importance to book with free cancellation. Otherwise you will be locked into a higher price rental and miss out on big savings. 💰
Did this guide help you get the cheapest amazing car rental deal? If so, please drop a comment to share your experience and how much you saved! 🤑