A Maui breakfast is the most important meal of the trip, it helps jumps start your day. Nothing like a good hearty and simple breakfast to get you ready for the day of Maui adventures. Here are some of the best Maui breakfast spots to fuel up before heading out for the day:
Best Maui Breakfast Buffet
Ka'ana Kitchen (South Maui)
Ka'ana Kitchen is located in the Andaz Wailea Resort and it has a wonderful breakfast buffet. The dishes are made with local ingredients from local farms in Maui, reflecting the local and authentic flavors of Maui. The breakfast buffet here is simply fresh and delicious that showcases local and traditional breakfast food items in a modern setting. They have everything you need for breakfast from fresh juice bar, sliced Hawaiian fruit, omelette stations, pastries, yogurt, granola, bao buns (egg, pork belly and hoisin on a steamed bun), etc. The price tag is hefty though, $47/pp. But so worth it if you come hungry.
Best Maui Breakfast with an Ocean View
Koa's Seaside Grill (West Maui)
Located on Front Street in Lahaina, so you get breakfast with an ocean view. Order the Macadamia Nut Pancakes or the breakfast fried rice and you won't be disappointed. The portions are very large and could easily be split between 2 people. The prices are very reasonable for breakfast. An excellent spot for an awesome view and good food!
Best Maui Breakfast for Pancakes
Kihei Caffe (South Maui)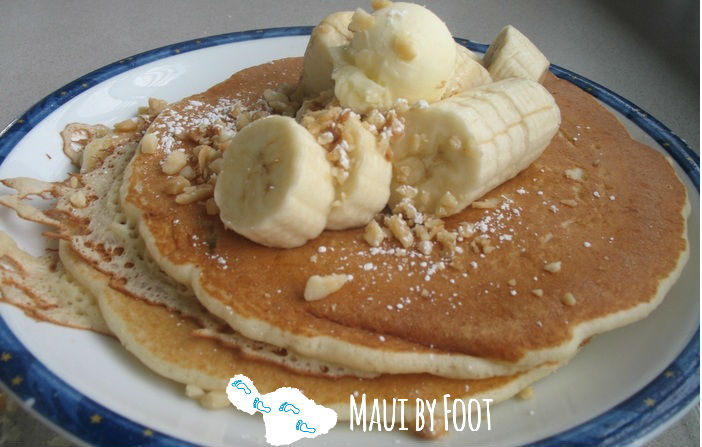 A favorite joint among the tourists and locals. Every breakfast spot in Maui has its own version of Macadamia Nut Pancakes and Fried Rice with scrambled eggs and Kihei Caffe has the best version in my book. Pancakes are super fluffy and the caramelized bananas must have crack in them! Go early though, the lines at this place starts to form even at 7am and cash only! Call in your order to avoid the long wait.
Best Local Maui Breakfast Diner
Tasty Crust (Central Maui)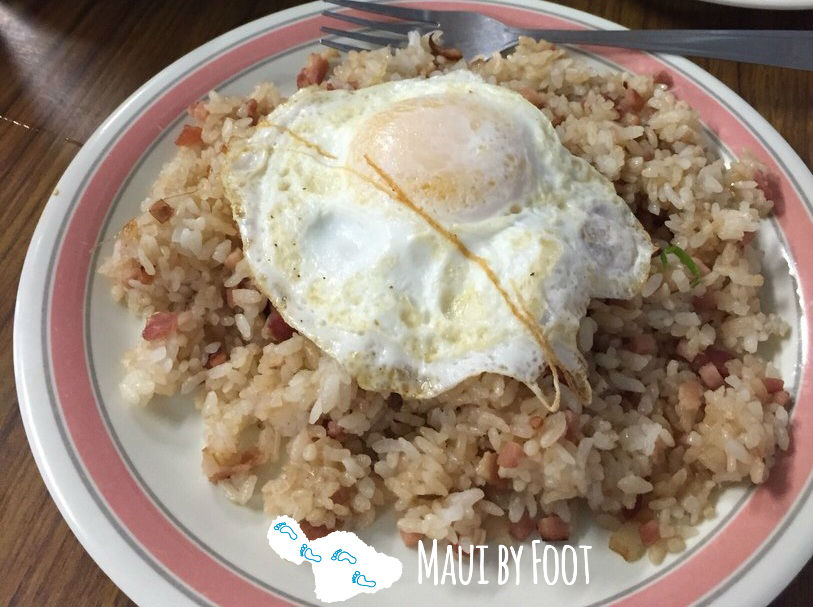 An awesome mom and pop local diner to get a traditional breakfast with a local twist. Breakfast is served all day and reasonably priced. They are known for their pancakes, fluffy with a crispy outside. A great laid back place to get a meal with the locals.
Best Maui Breakfast with a View
Pineapple Grill (West Maui)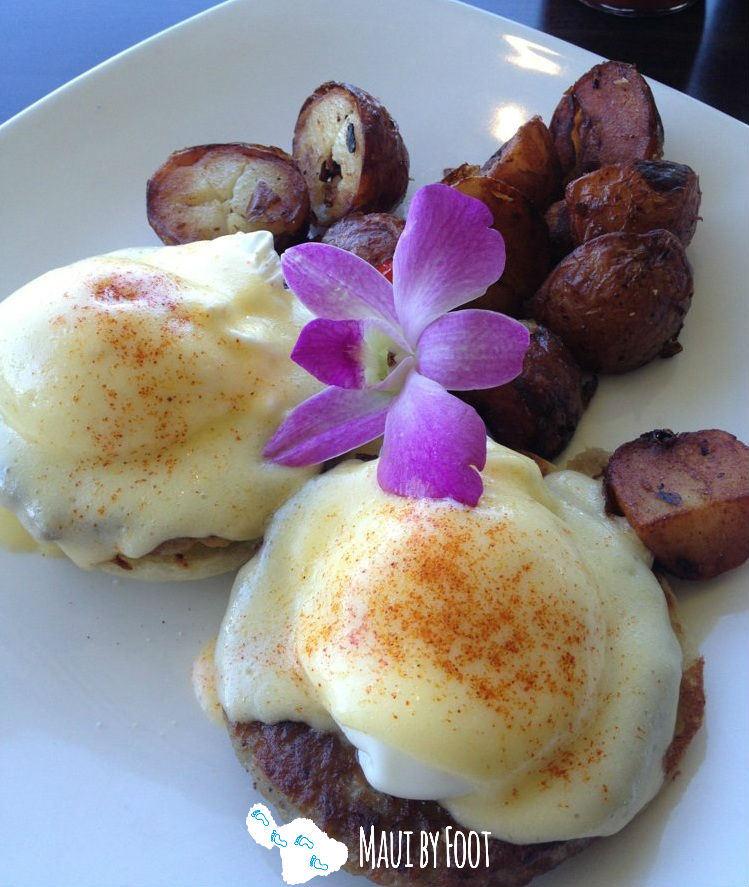 Another great spot for breakfast with a great view of the west Maui coastal line. The eggs benedict and the upside down pineapple pancakes are excellent choices here. The prices are affordable as well, ranging from $12 to $19.