If you're heading to Maui with your sweetie and need an awesome place in Maui to pop the special question, I've got the best spot to propose in Maui for you!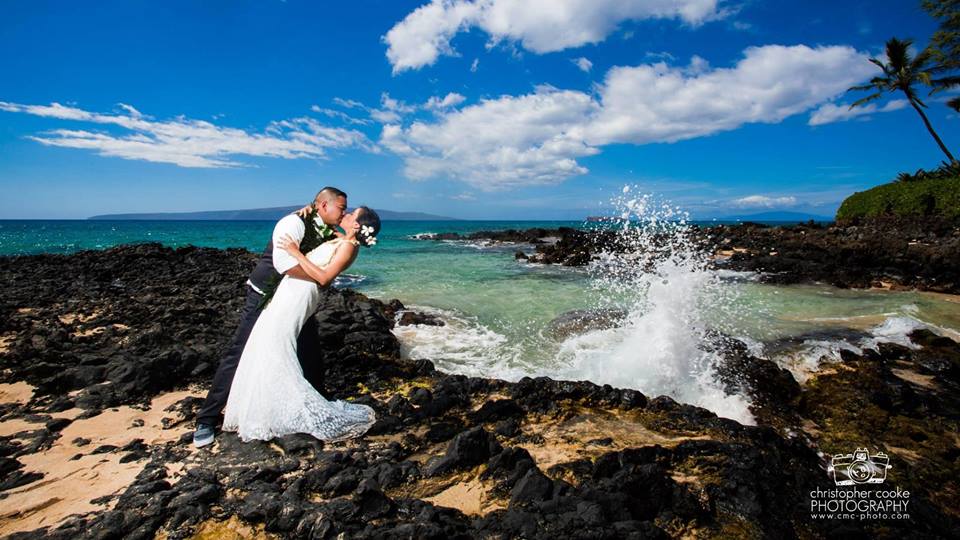 The Best Spot to Propose in Maui is …
Pa'ako Beach or is also known as Secret Cove is a small little beach in South Maui. The beach itself is nothing but a secret as it's a very popular place for small intimate weddings. It's probably called Secret Beach because it's literally a hole in the wall to find this place. However the views are simply charming with Molokini in the background making the atmosphere romantic. If you come in the early mornings or late afternoons, the crowds should be gone and just leaving you two to embrace each other.
I personally think this place beats out any fancy smancy dinner in Maui in terms of romance. It's just you, your sweetie and the beach, plus it's all FREE! To make it even more romantic, bring a picnic breakfast or lunch to top it off!
To get to Secret Cove is a little tricky. Follow the signs into Makena. Take Makena Road, past 1 mile south of Big Beach, look for a stone wall, find a opening with a blue sign for Public Beach access and you've found your secret spot. Just park along the road side and be sure not to block any drive ways.
Even if you're not proposing, this beach is worth checking out with a love one, even to just walk around, relax and watch the romantic sunset. Pa'ako Beach is a very picturesque beach, so get your photo ops in! The swimming and snorkeling conditions are not ideal though. There are other near by beaches that are better for water sports. If you want to boogie board there is Big Beach, if you want to snorkel go to Kamaole I / II / III and if you want to sunbathe nude there's Little Beach.