A Luau is a traditional Hawaiian feast that is usually accompanied by traditional Hawaiian music and hula. The feast usually features poi, kalua pig, dessert haupia, other traditional Hawaiian cuisine and beer.
If this is your first time to Hawaii or never been to Luau before I recommend you try it at least once. You are fed great local Hawaiian dishes and taken back to history with traditional Hawaiian music and dances. Many shows also include the the very much anticipated fire show. The shows are entertaining and it's part of the Aloha Spirit.
There are many Luau shows in Maui that are unique in their own way.  Some are great for families and some are more romantic for couples.  Some have great ocean views and some focus more the entertainment.  I recommend the following 2 shows which are the Best Maui Luaus that excel in service, food and entertainment quality.
Feast of Lele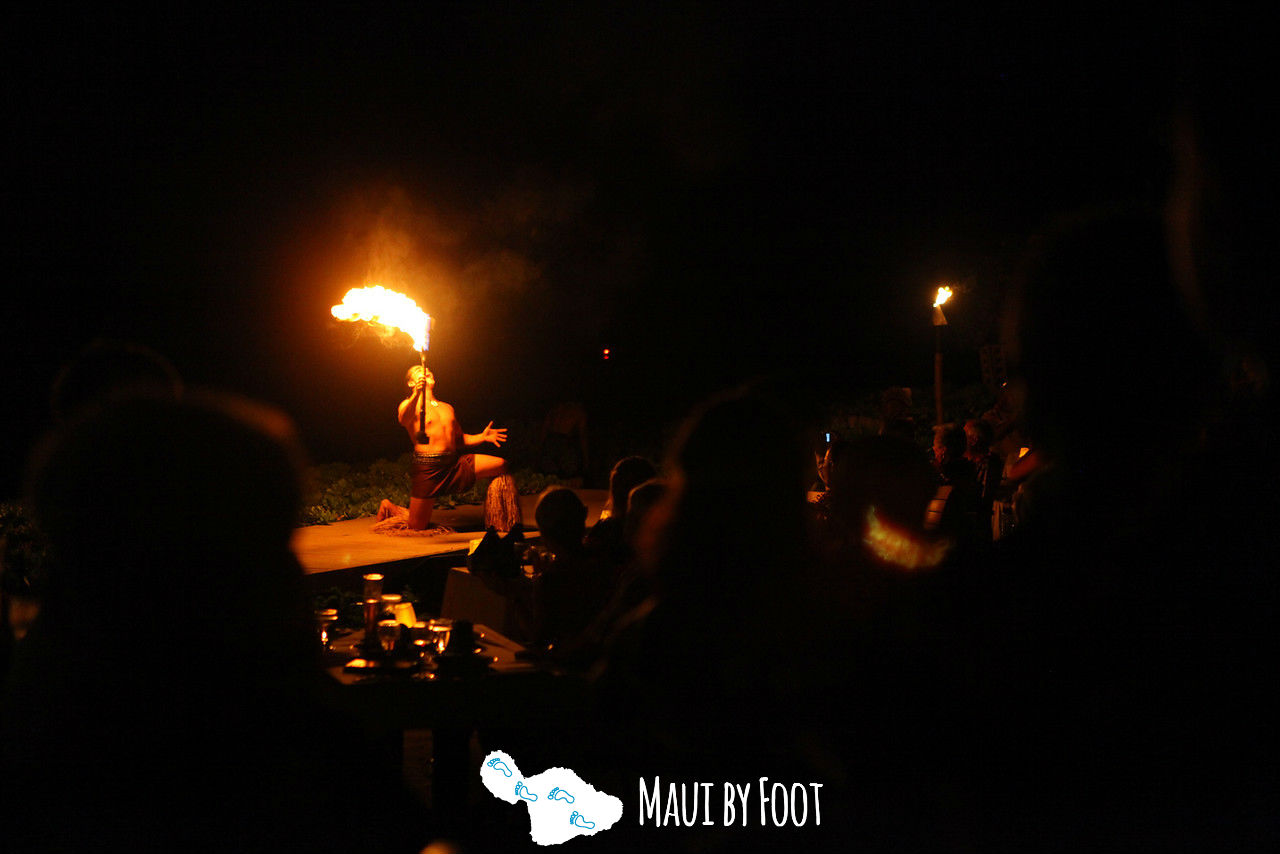 Located in Lahaina (west Maui) this Luau packs a punch.  Unlike most Luau which is a buffet feast, this is an epic sit down dinner.  You get of tour of a 4 course meal representing the different cultures of Aotearoa, Tahiti, Samoa, and Hawaii and accompanied by music and dances from four the exotic Pacific islands.
What is it good for?
Welcome Lei service
Food and severed right to your table
Each party has their own private table
Open bar all night, try the Lava Flow
The fire show at the end is amazing
The background for the entertainment was the ocean, the view is amazing!
What's not so good?
Pricey! $130 for adults and $99 for children
Old Lahaina Luau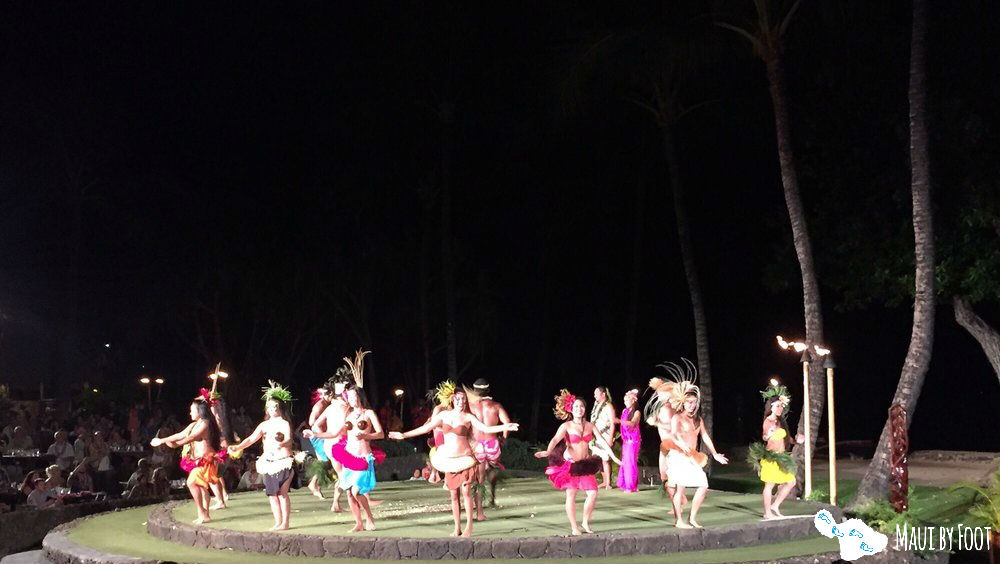 Also located in Lahaina (west Maui) this show offers the most authentic and traditional Hawaiian Luau.  You have the option to do the "Traditional" seating where you sit cross-legged on cushions and dine from a low table and you get front row seating.  However this may kill your back after a couple of hours. Or you can go with a regular table and chair seating.
What is it good for?
Welcome Lei service
The performances are the best. The dancing, storytelling, and chanting are absolutely beautiful.
Unlimited food and drinks including alcohol
The background for the entertainment was the ocean, the view is amazing!
Before buffet service there's activities for the kids such as crafts, poi pounding and the viewing of the cooked pork from the underground oven
What's not so good?
Each table seats 8 so you might end up sitting with other guest if your party does not fill all seats at the table
No fire show
Pricey! $115 for adults and $80 for children
There are other Luau shows all over Maui that are offered by hotels at a much cheaper rate like $80. But the service, food and entertainment do not stand out enough.  I find the entertainment a bit cheesy and hoky.  If it's your first Luau, spend the extra money and get a wonderful first time Luau experience.