The food truck craze and phenomenon has made its way to Maui. Here's a roundup of Maui's Hottest Food Trucks!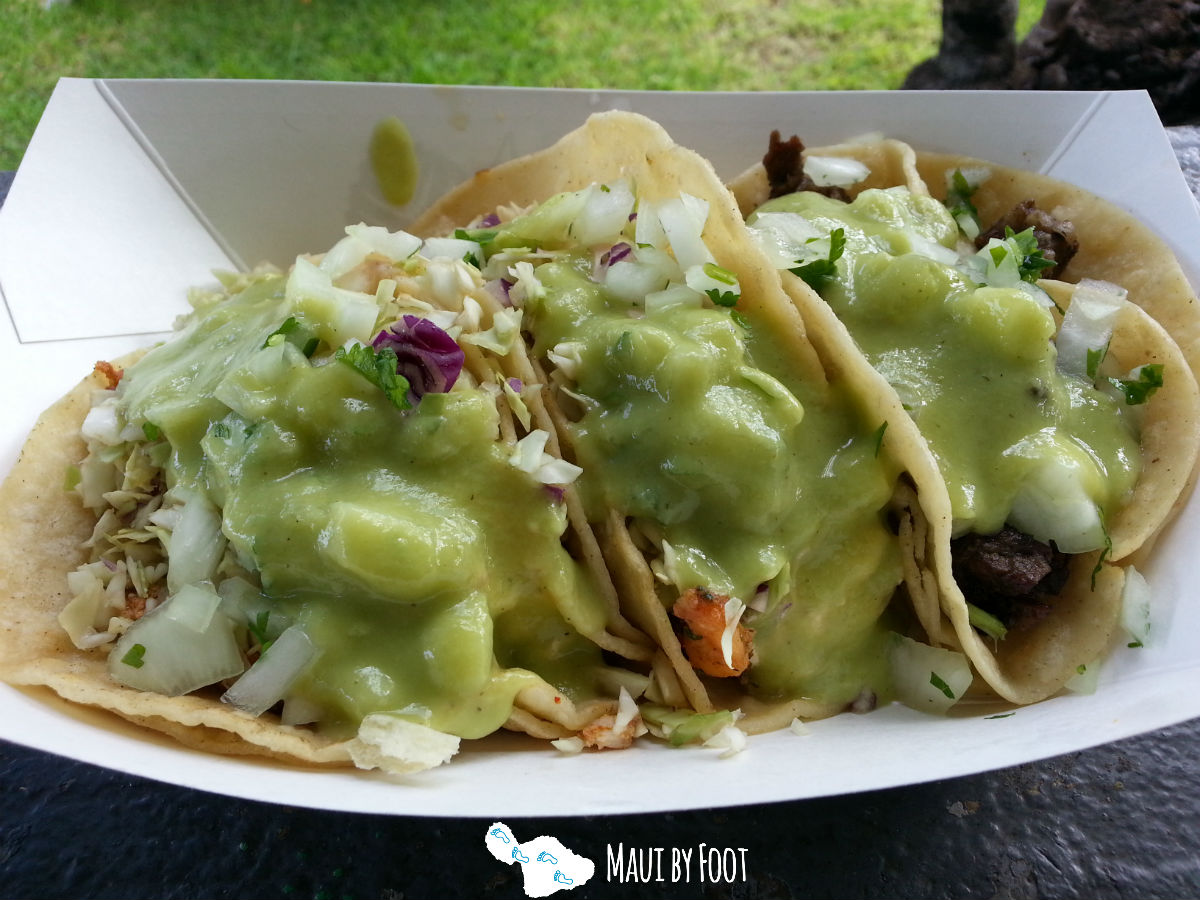 Located in Lahaina, don't underestimate this little food truck, it packs big flavor. Ono Tacos food truck has the best authentic taco street in Maui.  The fish and shrimp tacos are great, savory and flavorful even without any sauces. Their salsas are also packing some heat! Prices start from $3.50 and for $10 you can get a combo plate.   It's located right on the main highway going through Lahaina in a parking lot in front of the UPS Store.  CASH ONLY!
Shark Pit Maui food truck offers an adventurous culinary experience, a mixture of Hawaiian and Asian Fusion.  Favorites includes Korean steak tacos, spicy shrimp tacos, corn on the cob, oyster shooters, and fried Brussels sprouts.  Ingredients are from local organic farms and locally sourced free-range chicken, seafood and grass-fed beef at affordable prices! Can't beat that!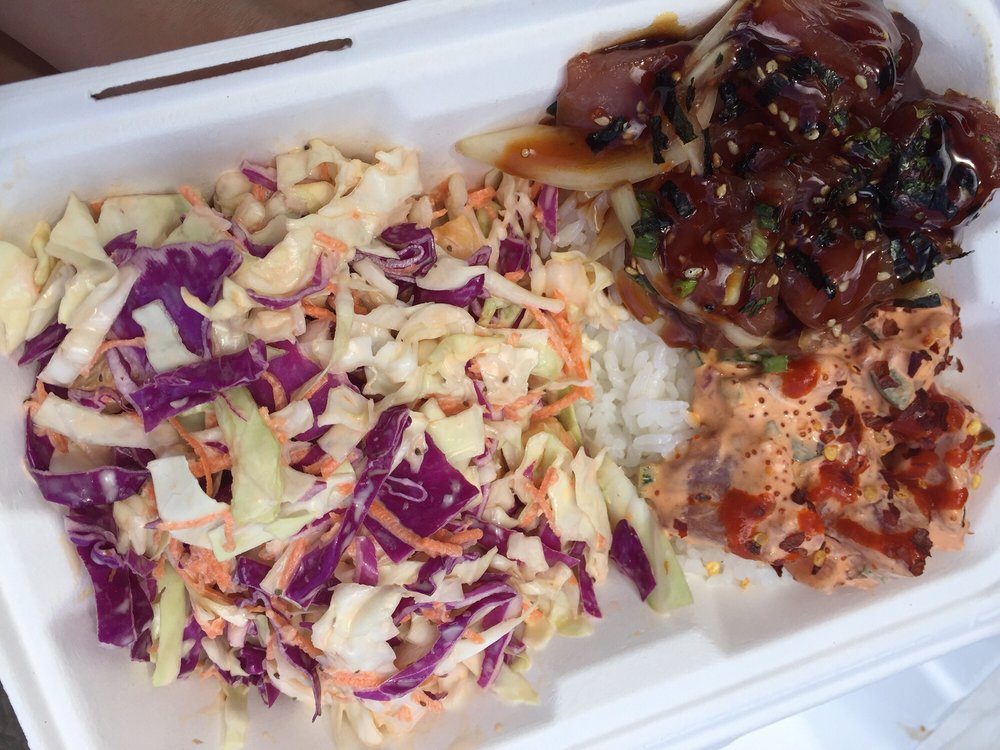 South Maui Fish Company food truck serves fresh local poke and other grilled fish at affordable prices. Their delicious poke combo platter consist of two different types of poke in bed of rice with a side of pineapple/coconut coleslaw.  You can also get their fresh grilled fish plate or pick up some fresh fish take home to grill yourself.  They are located in Kihei in a parking lot, so there's tons of parking.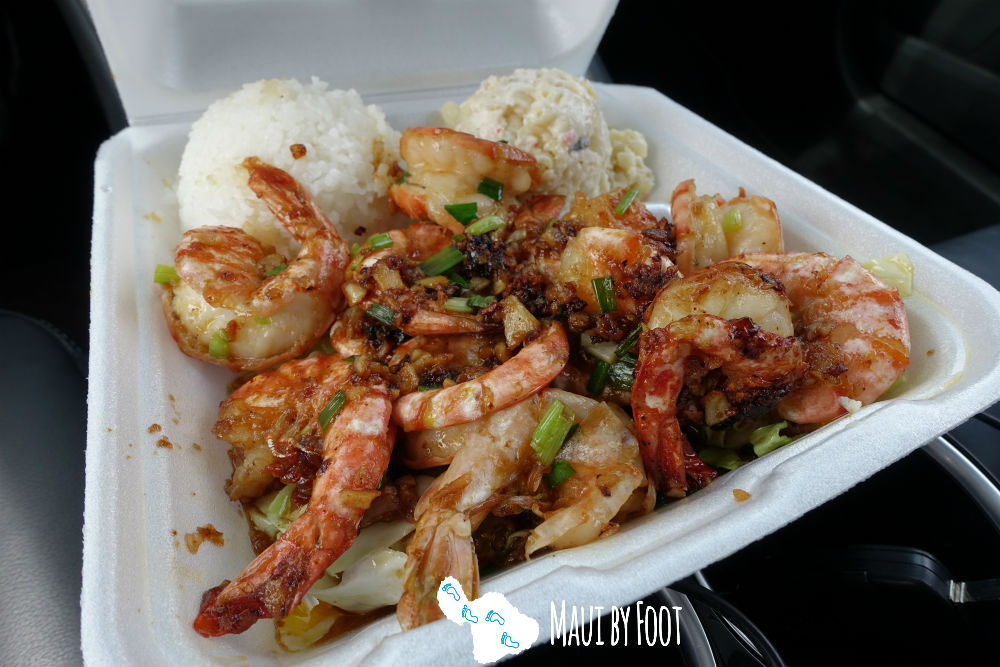 Geste Shrimp food truck serves fresh finger-licking good shrimp plates and not to mention their mac salad is to die for.  You know a place is good if even the locals eat here. Favorites are the Hawaiian Scampi and Spicy Pineapple.  They were voted best food truck 2 years in a row.   They are closed Sundays and Mondays and are CASH ONLY!  They are located on Kahului Beach Road right next to Kahului Harbor.  A great lunch spot after landing in Maui! 🙂