Here are some useful tips on flying with your kids because every parent dreads the long flight to Maui especially with young kids since they can be unpredictable and the high altitude is uncomfortable for their ears.  They could throw temper tantrums in mid flight with 4 hours to go, 30,000 feet in the air with no where to escape.  Other passengers shoot you dagger stares and you're beyond stressed for the next few hours.
The kids from Kate Plus 8 likes to call the airplane "hair pain" because they remember all the crying, screaming and tantrums they threw on their 1st airplane ride.  To make the "hair pain" ride more comfortable for you, your family and other passengers here are some tips to make the trip a bit more bearable.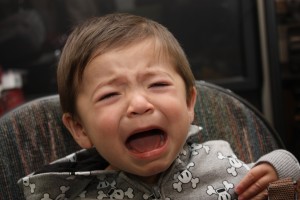 Useful Tips on Flying with your Kids
Let your children know about the "hair pain" ride..  The more excited they are, the more likely they'll cooperate with you.  Plus it's good to inform your kids what they're going to be subjected to for the next few hours especially if it's their first time flying.  Kids don't like surprises.
Each kid should have their own travel bag or backpack that they can carry themselves. Allow them to pick a few items that will go into their bag such as their favorite toys.  The bag should contain things that would keep them occupied and entertained such as a coloring books, books, games, small toys.
Bring plenty of snacks like gold fish, crackers, cookies, sliced apples, granola bars, peanut butter & jelly sandwiches, etc and drinks like juice boxes.  The snacks and drinks should also go into the kid's travel bag.  The snacks and drinks are especially helpful during taking off and landing, since swallowing will help with keeping their ears from popping.  Let them pick out their own snacks as well.
Bring your kids favorite stuff animal or blanket for nap times or bring anything they can't sleep without.
Pack spare clothes for each kid and yourself to bring on board in case of accidents.  Bring plenty of hand wipes, napkins and small trash bag.
Every parents life saver … a portable video player or the iPad filled with their favorite videos and games.  Most airlines have personal video devices for purchase with a children selection of videos.
Let your kid have the window seat, they will appreciate the view.
Don't rely on the airline to have things handy for your kid.  Bring all the essentials your kid would need such as diapers, milk, blanket, kid friendly snacks, toys, & spare clothes.