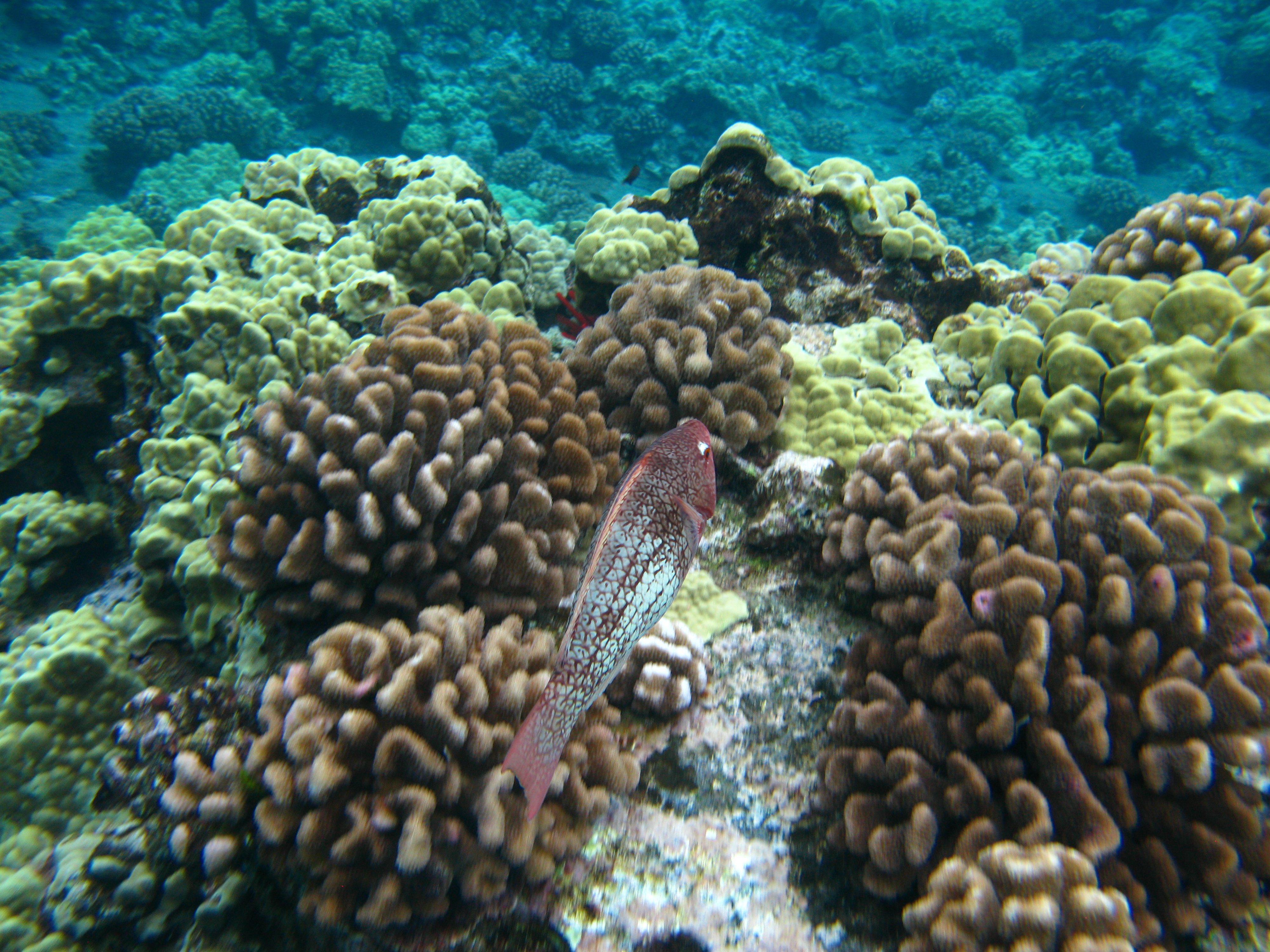 Maui has some of the best accessible snorkeling spots in the world.  The water is clear with great visibility as well as the perfect temperature and abundant marine life.  You don't need to be a diving expert to see all the sea life beneath the ocean.  Maui has plenty of tropical fishes and sea turtles just a few feet away from shore at protected bays and coves.  Before just jumping right into the ocean, here are some snorkeling tips in Maui that will help keep you safe, comfortable and having fun!
Rent or Buy Quality Snorkel Gear
If you plan to snorkel often and not just in Maui but also different destinations around the world, I recommend getting your own set of snorkel gear.  So that you have peace of mind that you and only you have used the equipment plus you know you have good quality gear that is reliable.  It will pay for itself in the long run.  I recommend the Tusa brand, mine has latest over a decade.  Renting is also a good choice.  I recommend Snorkel Bob or Boss Frog, they have various locations throughout Maui with affordable weekly rates starting at $27 for a whole set. Their snorkel sets come in different levels.  For beginner snorkelers, I would recommend a "dry" set for the mouthpiece that requires little or no spitting out water.  Do NOT rent gear from your hotel or beach kiosk.  The selection is limited and the price is outrageous.  The price of the daily rate is the weekly price at Snorkel Bob or Boss Frog!  Floatation device rental is also recommended for children, beginners, and not so strong swimmers.
Check Water Conditions Before Going In
If the beach has lifeguards on duty, check with them on the water conditions.  Some beaches may not have lifeguards but colored flags posted indicating the conditions.  Green means the conditions are calm but always use extreme caution.  Yellow means conditions are rough so swimmers should use extreme caution. Not so strong swimmers should swim near shore and wear a life jacket or floating device.  Red means the conditions are dangerous and only go in the water if you're a strong swimmer but exercise extreme caution.  You can also ask swimmers coming out of the water on the condition.  Also, read all warning signs at the beach.  The ocean condition is always unpredictable, so always exercise caution in the ocean.
Best Time to Snorkel
The best time to snorkel in Maui is in the morning to afternoon.  That's when the water is most clear and has good visibility.  If the water is murky or you see can't beyond 3 feet, I recommend waiting for another time or go to another beach.  Don't swim or snorkel right after a rain storm, the water will be murky.  Also in the late afternoon, that's when the wind starts to pick up which negatively impacts the water's visibility.
Wear Waterproof Sunscreen
Just because you're in the water, doesn't mean you're protected.  The Sun's powerful UV rays will penetrate through thick Clouds.  Being in the water doesn't help because you can't really feel the Sun's rays beating down on your skin.  Wear waterproof sunscreen with at least SPF 50.  After lubing up, wait 15 minutes before getting into the water to allow the lotion to dry.
Defog Mask Before Going In
If you're renting, get a set that includes a defogger.  Otherwise, spit or toothpaste shall work with a rinse.
Don't Swim Alone
No matter how wonderful the ocean conditions may seem, always have a buddy system.  It is safer and you'll have more fun looking at marine life and exploring the reef with a buddy.
Never Turn Your Back to the Ocean
No matter what color the flag is or how calm and gentle the water looks, the ocean is unpredictable and conditions can change instantly.  Large surf and rip currents are very dangerous and deadly.  The ocean is never safe, so always be aware of your surroundings and use your best judgment if you go in or get out. Have respect for the unpredictable nature of the ocean.
Look But Don't Touch
Respect the ocean and its sea life.  It might be attempting to touch coral or a sea turtle, just don't. You damage coral when you touch or step on them.  Some fishes feed on coral or even live in them.  If you damage coral, you're essentially killing the fishes.  Also touching a sea turtle is illegal with a costly fine if caught.  Admire the ocean's beauty from a distance.  Remember you're in their home and territory respect them.
Don't Smile & Breathe Through Your Nose
Smiling will cause little openings in your mask, slowly filling it up with water.  Breathe through your mouth, not your nose.  If not, you will fog up your mask in no time.
Bring a Waterproof Camera
Capturing what you see beneath the ocean is a must! You can get a waterproof camera like a GoPro. A more affordable option is getting a waterproof case for your smartphone.  The ABC stores in Maui sell these at around $20 a pop, or you can get cheaper ones on Amazon. These are usually a thick plastic bag that can fit most cells phones. Another option and for better quality is to get an actual underwater case that fits your phone model, like LifeProof. Regardless of which options you go with you'll have awesome photos or videos of your experience!